The official Microsoft Phone Companion app for Windows 10 has been updated and will now support even more Windows smartphones.
The app, syncs your videos, photos, documents and other content between your PC running the Windows 10 or tablet running Windows 10 and your smartphone. The app also works with Android and iOS based devices.
The big difference between them, however, is how you actually go through the sync process and what that entails. With a Windows based smartphone, you really don't need anything extra in order to get the sync to work, but if you're packing an Android phone or an iPhone, you'll have to download some additional apps.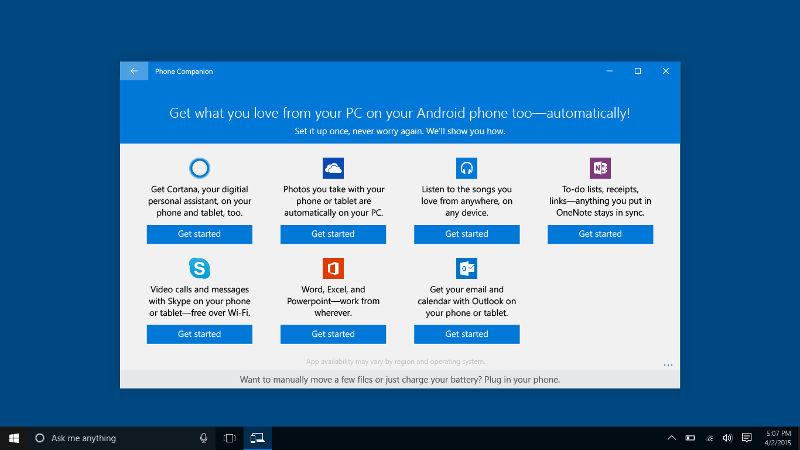 This process, according to Microsoft, consists of a "few easy steps" but it says the app wiill "work great" with a Windows 10-based computer.
You don't have to take their word for it though. Give it a try for yourself by downloading the Microsoft Phone Companion app via the Windows Store (beta).