I cant remember if we have already posted about this, but even if we have, I still want to bring it to the limelight again!
Someone has finally made a FREE marketplace for all the folks over at the xda-Developers forum, and that person is davidgiga!
Read on to find more about it!
I'm surprised it took so long for someone to get round to making a marketplace for the developers of xda-devs, Im guessing it was too large a task for many people, but davidgiga just set to & made it. To begin with, it was slow & empty, but with the constant shower of updates, its starting to turn into the free marketplace we have been waiting for.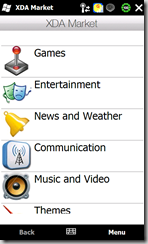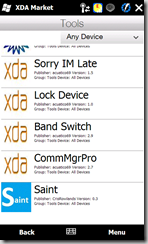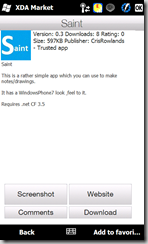 Screenshots of the Mobile Client
I have already signed up to his marketplace, which was easy and once signed up, I was able to upload apps strait away for free.
When uploading apps, you have to add a bit of info & upload a couple of things:
App Name
App Version
What device it works on (or just any device)
Type of app (productivity, music & video etc)
Description of the app
Website (I don't have one for my apps, so I just used twitter)
Icon (100×100 pixels)
A Screenshot
Cab file (to install from)
Once that's all done, its on there.
I do have a slight worry about the upload of malicious apps which could do harm, but I'm guessing we just have to trust people.
Considering the amount of amazing developments that come out of xda-developers each and every week, I'm looking forward to how this marketplace goes forward & fills up.
It currently has both a Mobile & a Desktop client, both of which work quite nicely, despite the desktop version still being in beta, shown below: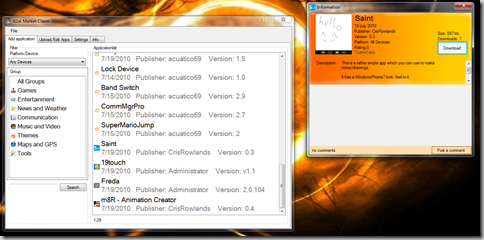 You can find out about the marketplace & download it from the thread that can be found by following this link.
So, the only thing left to say about it is:
DEVELOPERS – GO PUT YOUR APPS ON THERE :D

If you have any thoughts on this, drop us a message below!