If you're looking to give your vocabulary a bit of a boost, you may like to try downloading Word List to help you build your speaking and writing skills.
Word List contains over thousand words with definitions that will help you with more than just increasing your vocabulary, which you can do with most any dictionary app. It's also a great app to utilize when preparing for your SATs or GREs. There's even a pie chart score card showing your overall progress along with areas that might need a little work.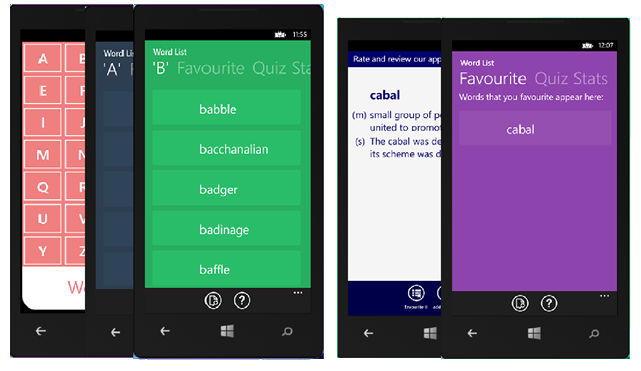 Integration with Cortana means you'll be able to easily search for meanings, synonyms, and sentences from Microsoft's digital assistant.
Word List can be updated to fit your needs if you find words that are missing. With a feature called Randomize Word, you can find the meaning and synonym of a random word, and see how it's used in a sentence, making learning new words a little more interesting.
Word List can be downloaded for free using the QR code in this article. How did Word List work for you? Post your thoughts in the comments!