This morning I received a notification on my Windows 8.1 tablet to "reserve your copy of Windows 10." Needless to say, I got it reserved. Meanwhile, on my desktop PC (screenshot shown above), I'm continuing to run Windows 10 Technical Preview Build 10130.
The experience has certainly been a roller coaster ride, particularly for someone who's been so used to the Windows 8.1 Start Screen. In fact, I had a hard time seeing it go when I first got my hands on the Technical Preview last year, I assume in similar fashion as all those Windows 7 who fought tooth and nail against the change to the Start Screen.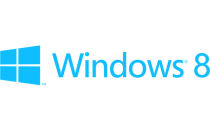 Windows 10 marks a happy compromise between the two. While I've heard a few Windows 7 users say that Windows 10 is "everything Windows 8 should have been" and call Windows 8 a "mistake" similar in tone to Vista, I have to disagree. And besides, even if Windows 8 ultimately proves to be a "mistake" by history, one must remember that Microsoft needed to make that mistake in order to 1) build the Windows 8 app platform independent of Win32 desktop software, and 2) find that sweet spot that they seem to have found with Windows 10 that resonates with fans of both operating systems.
And with the ability to now utilize the modern apps on the start screen alongside Win32 apps and be able to enjoy those apps across your phone (a big step up from Windows Mobile), tablet, PC, Xbox, and now even holograms with HoloLens, it's not hard to say that with Windows 10, Microsoft is all in.
So now that the release date has been set for July 29 for Windows 10, have you reserved your copy of Windows 10 yet? What do you think of Windows 10 as compared to Windows 7 and 8? Post your thoughts in the comments below.