On August 1, 2012, Windows 8 graduated from the development stage and was released to manufacturing. Windows 8 is slated for general availability on October 26, 2012.
In this final stage, there a brand new collection of wallpapers for the Start screen. The wallpapers are wonderfully drawn up, full of color and have that minimalist feel to them.
The complete collection include 69 wallpapers. I reworked them to fit current Windows Phone resolution of 480 x 800 px. I'll separate them in three packs and this is the second pack.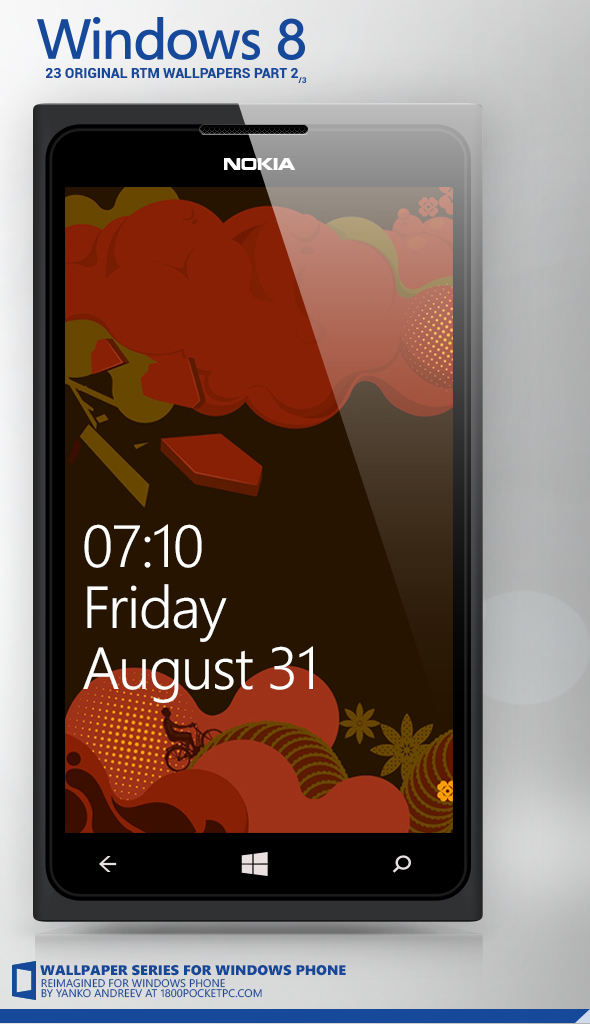 You can find the collection of 23 lock screen wallpapers: here (ZIP archived, 3.6 MB) or download them individually below.
You can find Pack 1 here
You can find Pack 3 here
If you want more wallpapers just have a look at our wallpaper section also available via our Windows Phone App.