Back in July, we first got wind from publisher Game Insight of the impending launch of Tribez & Castlez for Windows 10. The day has finally arrived and the game is now available for the universal Windows 10 platform, making it available on smartphones, tablets, and PCs.
Tribez & Castlez is a spin-off to the smash hit The Tribez and is an adventure game that spans an entire fairytale universe. The Tribez & Castlez already has a multimillion-player fan base from all over the world across multiple platforms — it's also available  on the Apple App Store, Google Play, the Amazon App Store, and Facebook.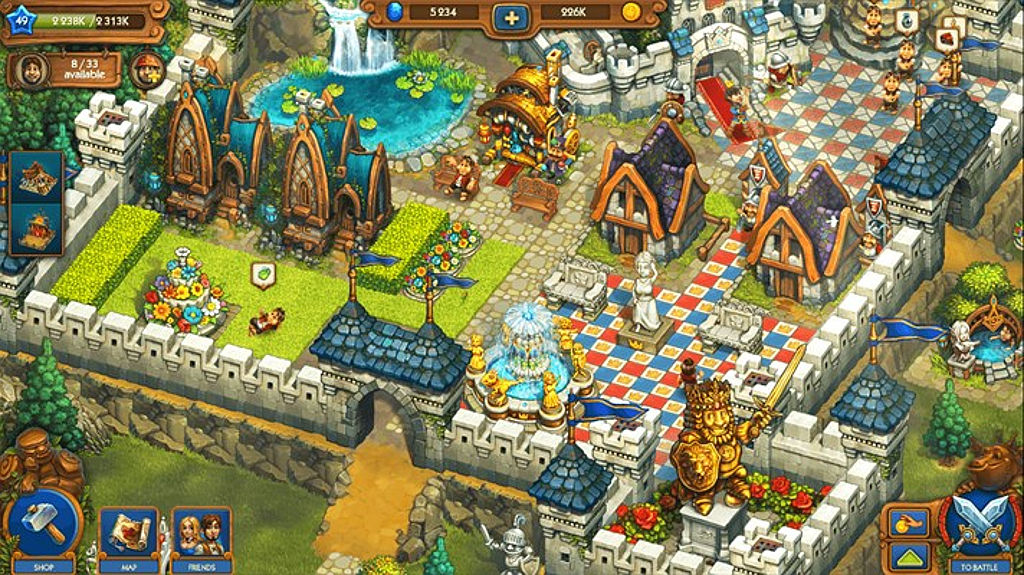 in The Tribez & Castlez, you'll create your own kingdom, construct a multitude of buildings, provide your subordinates with food and shelter, protect the realm from dangerous monsters, and bring prosperity to your lands. Check out some of the highlights and features of the games:
Protect your kingdom from vicious Gobools, powerful Trollums, and other amazing creatures
Uncover the endless secrets of the magic world in deep dungeons, high towers, and abandoned wastelands — this world will amaze you with its diversity
Help locals in the most remote corners of Prince Eric's great country
Rebuild the kingdom: construct Sawmills and Manufactories, cultivate grapes and eggplants, breed pigs and sheep
Develop your country: build fortified towers and mages' towers to protect your subjects, create statues and fountains to boost your influence
Collect and Conquer: hundreds of rare magic items will add to your treasury and help you enlist legendary heroes
Invite your friends to become your allies: with their help you will achieve prosperity in your kingdom more quickly
Enjoy the magic beauty and enchanting sounds of the Middle Ages
Download the game for free on all of your Windows 10 devices via the QR code and download link below. Got something you'd like to share about The Tribez & Castlez? Post it in the comments!
Developer:
‪GAME INSIGHT UAB‬