Star Windows publisher Game Troopers has announced a brand new game to reach its Windows 10 Mobile / Windows Phone line up "before the end of the year." The name of the game sounds somewhat parallel to SEGA's Super Monkey Ball, but it looks and sounds like a completely different concept. The game does, however, carry the subtitle of "Bioweapon Ape" according to the game's new website.
Not much more was said about the release, but Game Troopers told 1800Pocket/PC:
This game is a brand new development and will reach Windows before any other platform. We are going to release a gameplay video in a few weeks.
A teaser trailer also accompanied the announcement:
We decided to do a little more digging and found more information on the game's website, which we've posted below.
An Emergency in Planet Qvimian Prime
Discover the different adventures lying on Qvimian Prime: Robot Enemies, Robot Masters, Bionic Weapons, Rockets, Power Ups and Spacemonkey Shops!
Bioweapon Ape 013 – Iter
Iter has scaped from his captors at the Spacecraft Fortress! He will discover his new abilities and will learn to use the different weapons and monkey adventures.
As you can see from the screenshot below, the game has a look that echoes Super Metroid from the Super Nintendo Entertainment System: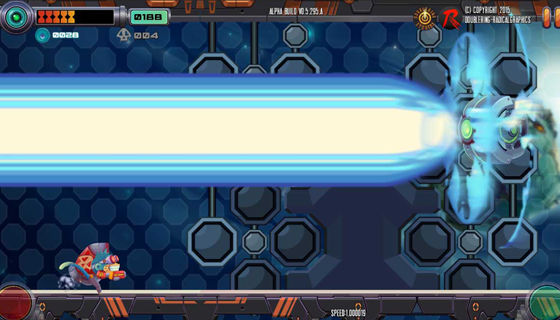 The Super Monkey Star game will also include: