Alongside the ability to video call between Skype and Lync, the Skype team also announced a new Skype 7.0 update for Windows Desktop users this morning.
The new VoIP and messaging software includes some new navigation options as well as some improvements just to make it easier to view all of your contacts in one place, using the new "compact view." This latest update builds on the redesigned Skype for Desktop unveiled way back in October.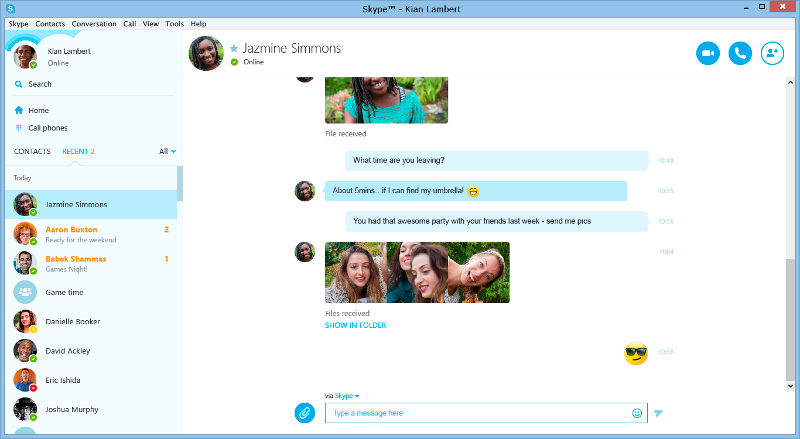 Skype team describes the changes in this way:
Users can now scroll, call, and browse using touch! Whether flipping through your chat history or tapping to start a call, it's easier than ever to use Skype with a touch PC.
We've listened to your feedback on the redesign we unveiled in October, and as a result, we're now enabling a compact view for those wanting to pack in more contacts and chats on a screen (You can find this update under both "View" as well as Tools > Options > IM Settings). On top of that, we've added a toggle to show unread messages and a more balanced color scheme.
You can download Skype for Desktop here. What do you think of the new compact design?