Game Insight has released two new titles for Windows devices this week: Running Shadow and Paradise Island 2, giving Windows 10 users a couple of great new games to enjoy as we head into fall. Both games were previously alluded to back in July.
Running Shadow has been made available for Windows 10 tablets, PCs, and smartphones and combines features of both an RPG and a runner. The game is also available on Steam.
In addition to letting you do the usual RPG-esk tasks like develop and improve your character and enjoy some fighting action, you'll also be able to explore a "huge" city that Game Insight says is filled "with dangerous places and mystical characters around every corner."
During the game, you'll have to master different tricks and moves, fight cunning opponents, use weapons and magic to deal damage, get your hands on the best equipment available, with the goal of becoming the ultimate assassin.
Paradise Island 2, meanwhile, takes a different approach to the city-building simulation genre. Like its predecessor, you'll still be building, and you'll be tasked with building a luxurious resort on your very own tropical island. Game Insight describes the game like this:
Paradise Island 2 gives you the unique opportunity to create your very own paradise on a tropical island. Build hotels, restaurants and entertainment centers and invite tourists from all over the world to be your dear guests. Organize amazing parties and excursions, decorate your Island, complete various quests, help your tourists, chat with the friends and share your achievements. The blue sea and the hot sun, fascinating competitions and mini games, gorgeous prizes, and much more are all waiting for you in the game! Take this chance to build the resort of your dreams where summer is eternal.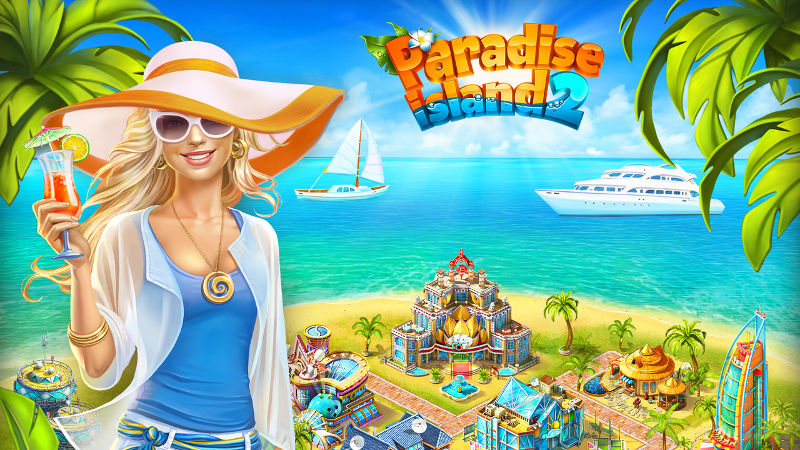 Paradise Island boasts an international player base of over 50 million gamers, so it will be interesting to see how successful its sequel will be by comparison.
Right now, the game is available for Windows 10 tablets and PCs. Game Insight says Paradise Island 2 for smarphones will be released later this year.
Developer: GAME INSIGHT GLOBAL LIMITED
Developer: GAME INSIGHT UAB
Price: Free+