Everyone has questions about the world around them. Quora is a growing library for these questions that is created, edited, and organized by everyone who uses it. Quora's mission is to share and grow the world's knowledge. The Quora community works together to make each question page the best possible resource for someone who wants to know about that question.
Quora aims to allow anyone to easily share their knowledge and in the process to dramatically increase the total amount of knowledge available to the world. As they grow, they will be able to provide larger and larger audiences to writers, cover more and more topics, and to have greater and greater impact on the world.
Mobile usage is increasingly important for people who use Quora — accounting today for over 25% of Quora's traffic. Quora can be use as native app from Android and iOS users and from the mobile site for other platforms. This is a Quora concept for WIndows Phone – actually the official apps for Android and iOS are quite similar to the mobile site, but I decide to make this concept different and more comfortable to use.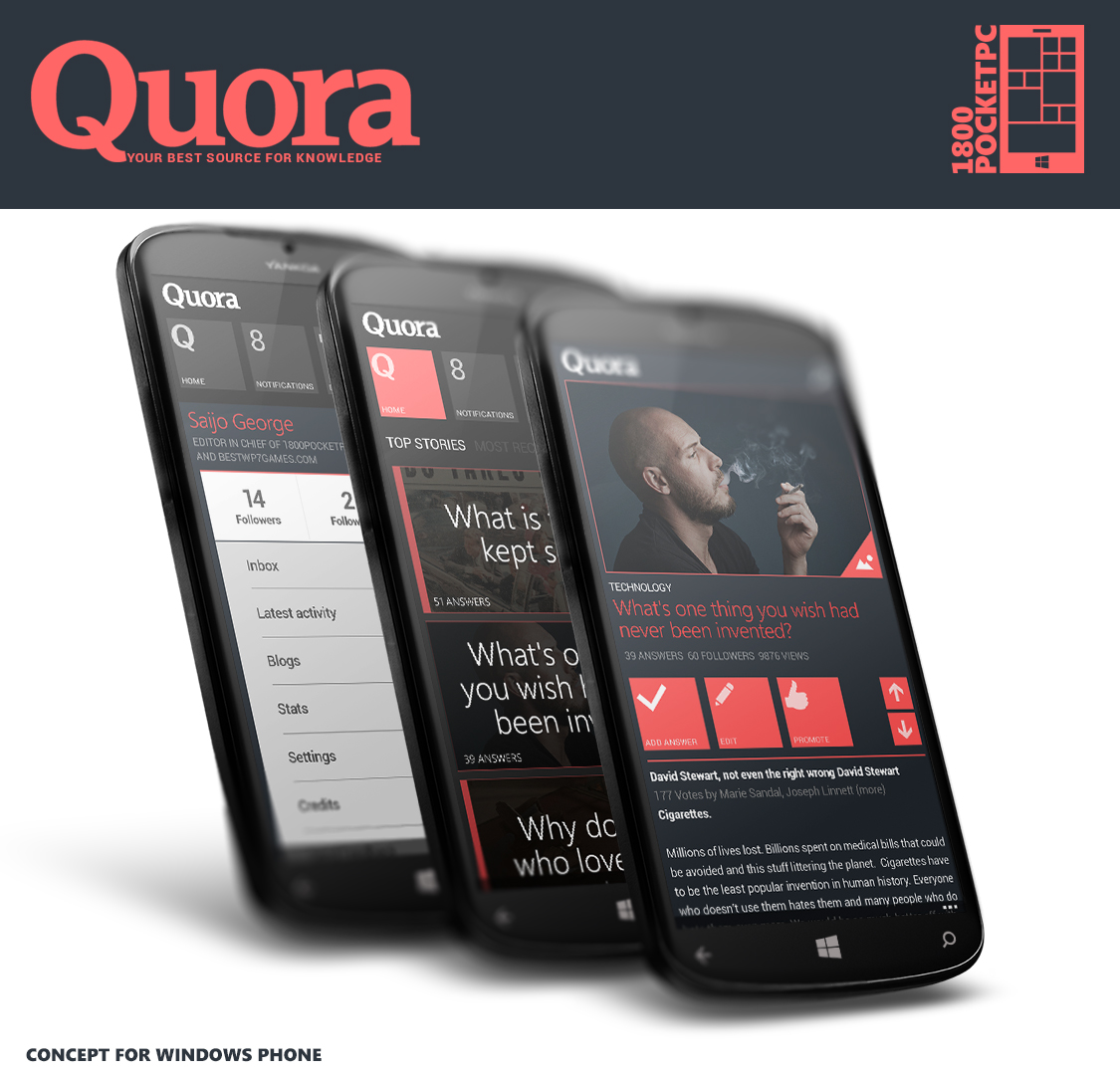 Login screen with several options to connect.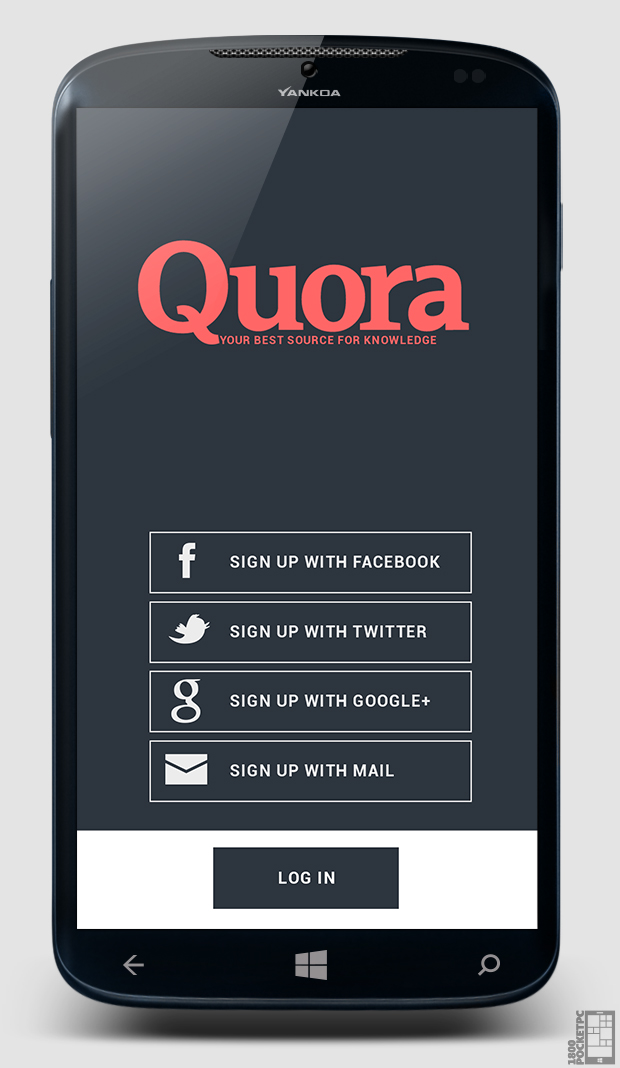 On the top is located "search + add new question" button and main four tabs – Quora Home, Notifications, Browse and Me. This is the main feed screen with continuous scrolling. All questions are simply tiles with the main info. If pictures are present in the question they are used as a background for the tiles.
Question preview – on the top is pictures gallery that show all pictures used for answers – you can slide the pictures right in this screen. Each question has a several options to choose – answer, edit. promote. like or dislike.
In the Me tab you can access and edit your profile, see the stats for your followers and set up the app options.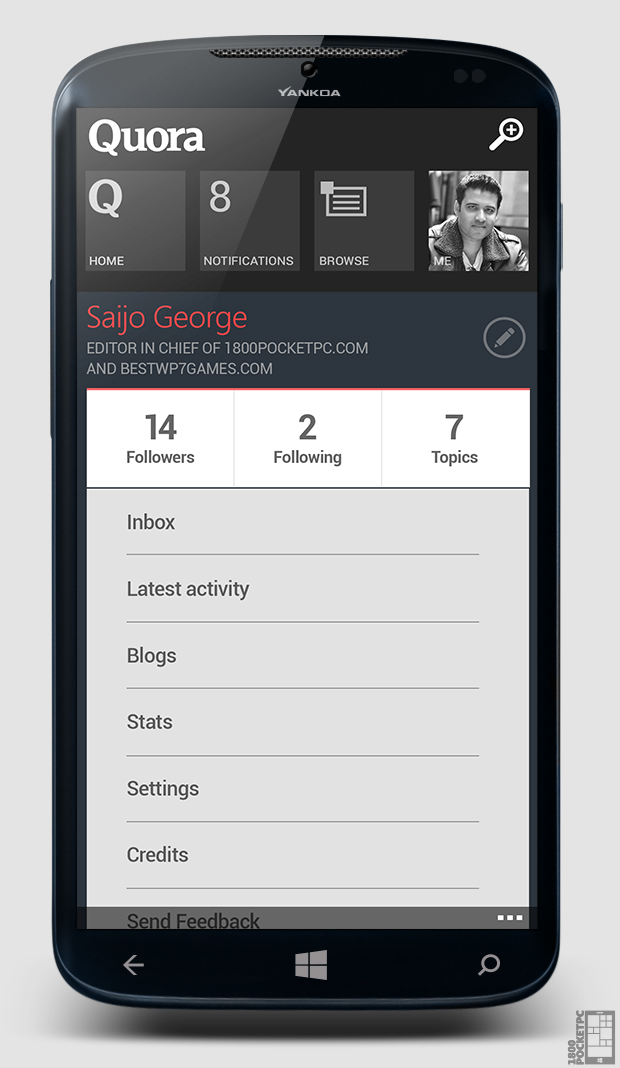 This concept is example for Windows 8 + Windows Phone 8 design working together – for more beautiful apps. Please add your opinions in the comments below.
Next time we will see Windows Watch concept – add your requests here.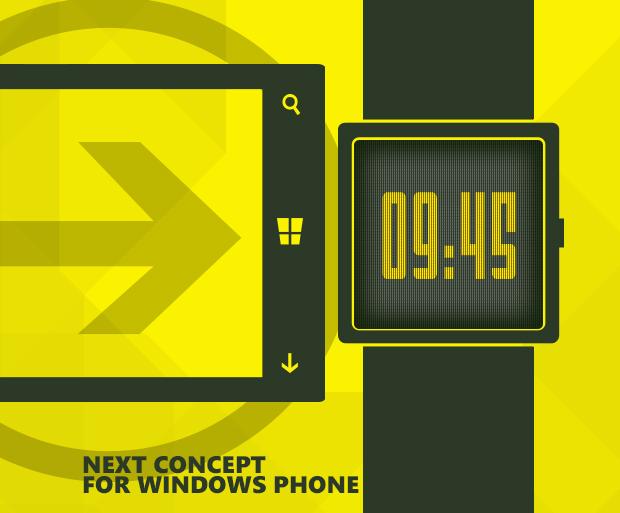 "Smoke" Image credits to Christophe Meireis.