After an infamous October update that probably resulted in more feedback to the Microsoft offices than usual from users, version 4.5 has rolled out to Windows smartphones that seeks to undo some of the changes that users found undesirable.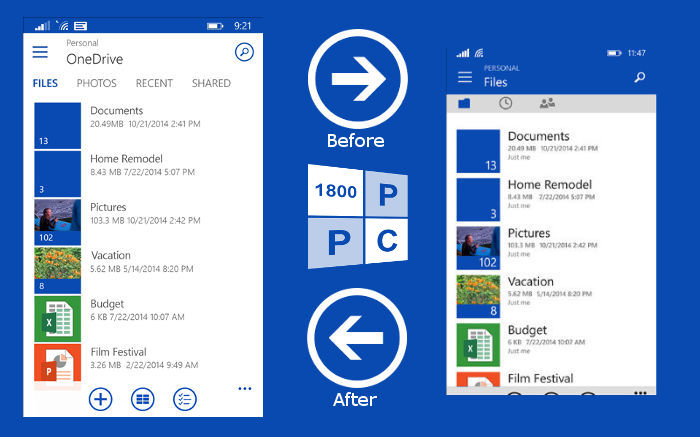 The new update (yes, it gets rid of some of the hamburger menu content) includes the following changes:
UX updates and improvements
All Photos view
Search updates for personal and work accounts
Shared with Me and Recent views for work accounts
Access to your recycle bin, so you can view and restore personal and work items
A new page for viewing the properties of personal files
Easy access to app ratings from the settings menu
Bug fixes and performance improvements
Users of the new app will also notice a much nicer "OneDrive for Business" menu option. There is definitely a lot to look at in the new version, but you, the Windows Phone community, will have to be the judge of how good it is. Let us know in the comments.
Download OneDrive via the QR code above. Don't have OneDrive yet? Get started for free.