Omnia SPB Mobile Shell 2.1.2 Theme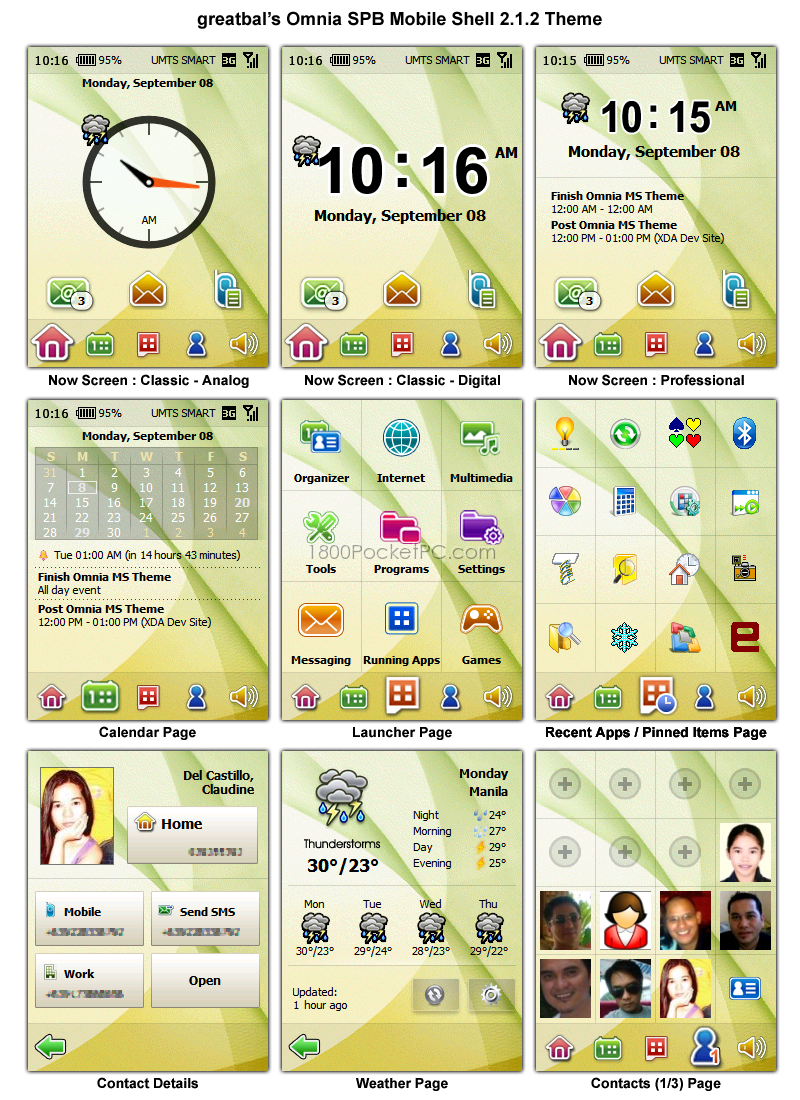 You can install the real Omnia Interface on your Pocket PC, but if you cant get the Omnia Interface to install properly on your device , there is one other alternative thanks to greatbal from xda-dev. You will need to have SPB shell for this Theme to work.
How to install:
1) Download zip file attached.
2) Extract on your hard drive.
3) the .tsk file should be put in to /Windows or / My Document folder for the device as any normal theme file. then select that theme from Start > settings > today
4) Copy all extracted .dat files from Omnia SPB Mobile Shell 2.1.2 Theme to your device's Program FilesSpb Mobile Shell directory.
5) Soft reset device.
Source : xda-developers.com
=== DOWNLOAD===
Omnia SPB Mobile Shell 2.1.2 Theme
Samsung Today Theme tsk