Nova Time and Nova Recorder are two tools that would be great to add to any Windows Phone tool set. After spending a little time with the tools, I became quite impressed with both the simplicity and functionality of the apps.
Nova Time is an all-in-one stopwatch and timer application that developer Kerinova Studios tells 1800PPC was "created out of frustration that most similar apps either don't look like Windows Phone apps, are bloated, cost money, or require many separate downloads."
Nova Time includes pretty much anything you could ever ask for in a timer/stopwatch application. It also includes a countdown section so you can count down to a special occasion. Both the countdown and the timer allow you to set multiple events, while there is one stopwatch. You can pin all three to your start screen so you don't have to stay in the application as the time is being counted. There's also lock screen support for easier viewing of events.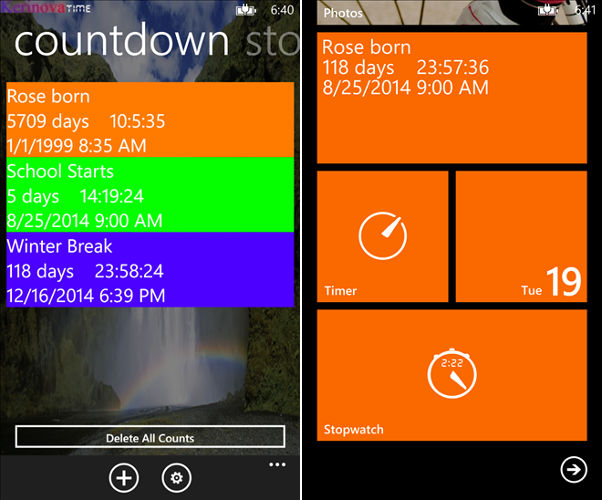 Nova Recorder is a simple voice recorder that allows you to take verbal notes for later listening or send video postcards via email or even OneDrive, giving your messages a more personal touch. The voice recording was of excellent quality. The app has taken a permanent residence on my Start Screen. The only downside I can see on the app is the inability to export the sounds as an mp3 or other file format (wav file format only).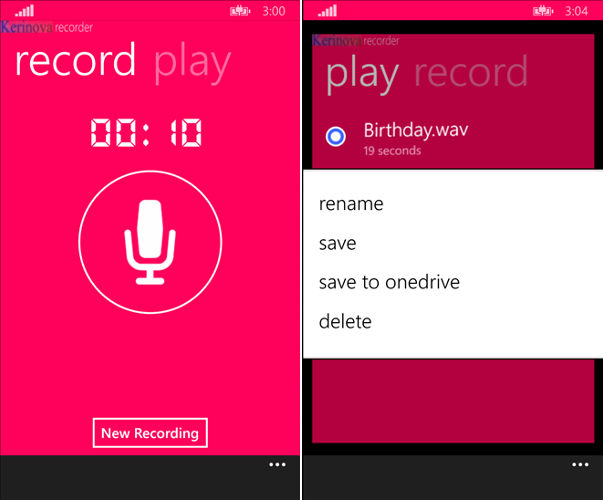 Both apps are compatible with Cortana. For Nova Time, say things like "Nova, start time" or "Nova, start watch." For Nova Recorder, say "Nova, start recording." Both apps are also available free (ad-supported) in the Windows Phone Store. The ads can be removed by rating and reviewing the application, which is a rather nice touch and a great way to gain notoriety in the Store.
If you're looking for a new voice recorder or timer/stopwatch/countdown application, I'd strongly recommend Nova Time and Nova Recorder. You can download the two applications via the QR codes above.