If you've been wondering what Microsoft's Office suite will look like on the newly-announced Windows 10 OS, Redmond is more than happy to oblige.
The company's Office products — which include Word, Excel, PowerPoint, OneNote Outlook — will be optimized to the touch and built from the ground up to run on Windows 10, giving Office users a fully native experience on a wide and growing variety of devices.
These new Office apps will be pre-installed for free on phones and small tablets running Windows 10, and available to download from the Windows Store for other devices.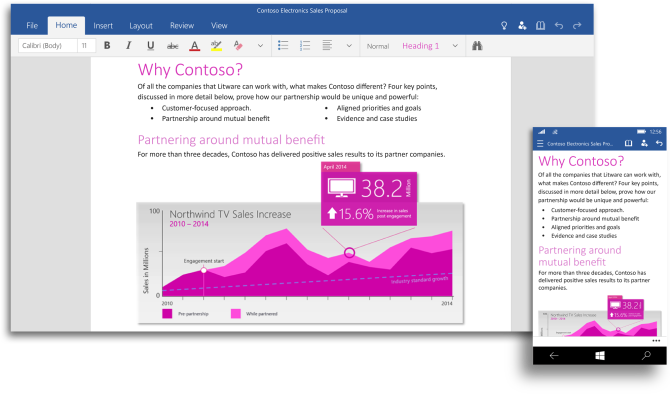 Word for Windows 10 — Create and edit great looking documents with Word. Review and mark-up documents, then share your work with others to collaborate in real time. The new Insights for Office feature (powered by Bing) in Read mode brings additional online resources like images, web references and definitions right to you in your reading experience.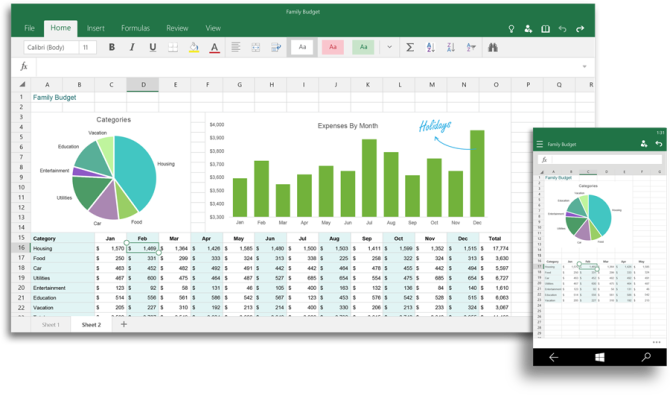 Excel for Windows 10 — Use Excel to create and update spreadsheets and gain new insights as you analyze data and visualize it with charts. And new touch-first controls shine in Excel, you won't even miss your keyboard and mouse when selecting ranges of cells, formatting your pie charts or managing your workbooks.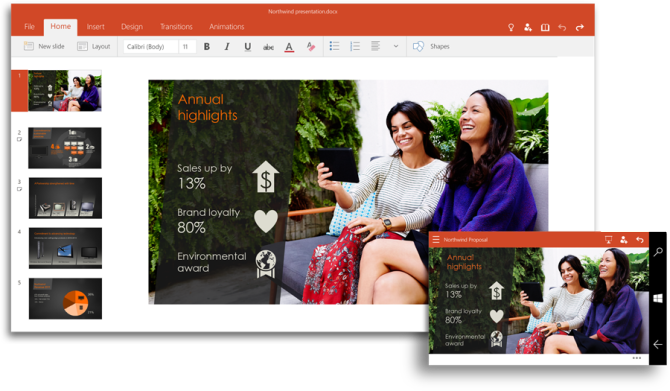 PowerPoint for Windows 10 — Create and edit beautiful presentations with PowerPoint. Then use Presenter View to prepare and present with confidence, even use Ink Tools to annotate your slides in real time so your audience really knows what you are talking about.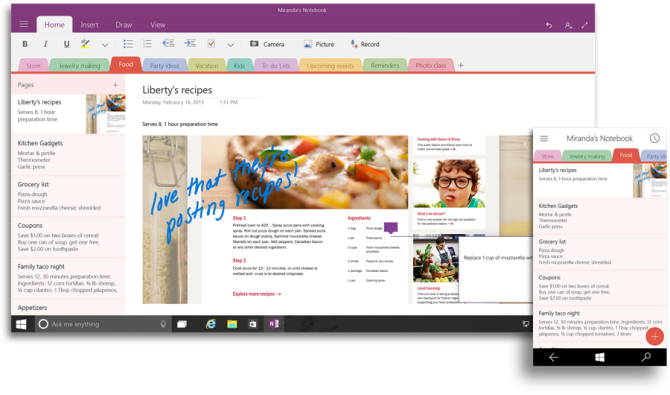 OneNote for Windows 10 — Capture all your thoughts, ideas and to-do's with the new version of OneNote. Getting things done with your friends, classmates and colleagues has never been easier with shared notebooks–now with the consistent Office ribbon experience.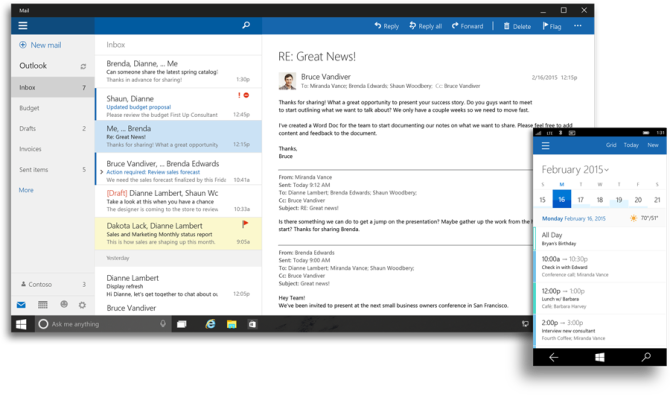 Outlook Mail and Outlook Calendar for Windows 10 — Crafting emails has never been easier or more powerful, with the familiar and rich capability of Microsoft Word built into the authoring experience. Simply insert tables, add pictures and use bullets and color to get your point across. Keep up with your inbox with new touch gestures that help you read, sort, flag and archive your mail.
What do you think of the new apps so far?