BitBox, the same developer behind games such as Bloxland Story, has just released a new game for the Windows Phone platform that it says "pays homeage to classic arcades of the 80's," particularly games in the iconic Game & Watch series.
In Mr Odjo, you take control of a cute little purple cyclops and fight to survive inside sewers full of mutants (and we don't mean these guys).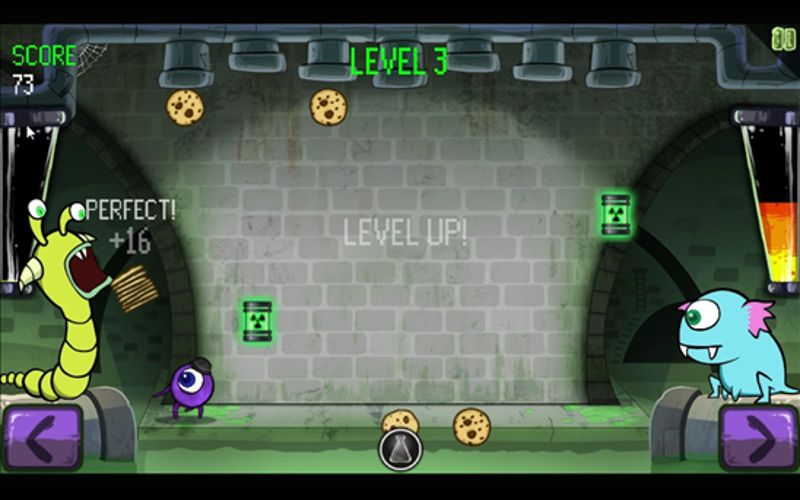 The object of the game is to pile up as many cookies as you can while you avoid the radioactive vials in order to achieve the best score possible. You'll want to try and grab the colorful potions that act as power ups, giving you the ability to slow down or accelerate time, increase the size of the cookies, activate score multiplier, and more.
So how does the game pay homage to the beloved Game & Watch series? According to the developer, it's all in the "simplicity" and "fun gameplay." that can be enjoyed by adults as well as children.
Mr Odjo has two game modes: easy, which is probably best suited for the youngsters in your clan; and difficult, which is, of course, meant for more seasoned players.
Ready to play? Download Mr Odjo for $0.99 via the QR code above. What do you think of the game?