About a week ago, we got word that Gameloft's Order & Chaos 2: Redemption was about to launch on mobile platforms. The game is now available on Windows as well as iOS and Android platforms.
Order & Chaos 2: Redemption is available for free, but Gameloft has also packed quite a few purchasable items inside the game. You'll be able to combat other players in open PvP (player-vs-player) competition, including one-on-one PvP Duels. You'll also be able to experience the impressive world of Order & Chaos 2: Redemption by taking on solo quests in which you'll battle bosses and monsters aplenty.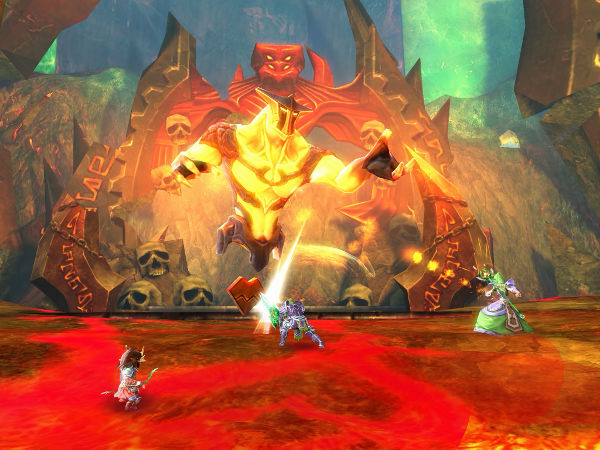 With the newest MMORPG on the block, you can look forward to the following features:
A Living & Breathing World
Explore a vast and unique world brought to live with stunning graphics
Multiple factions and thousands of NPCs form a rich and interactive world
Choose & Customize Your Hero
5 races to choose from: Orcs, Humans, Elves, Mendels, and the all-new Kratans
5 classes to choose from: Blood Knights, Rangers, Mages, Warriors, and Monks
Upgrade and evolve your weapons to make yourself unstoppable
Craft and fuse to form the ultimate gear
Dive Headlong Into the Fight
Take on hundreds of quests as you unravel a thrilling story
Battle the biggest and most challenging monsters & bosses
Go solo in quick Dream Dungeons for great rewards
Stand Together Or Against Each Other
Gather your best team to take on the toughest dungeons
Fight for supremacy by taking on other players in open PvP
Directly challenge a player anywhere to a PvP Duel
Trade using auction houses or directly with other players
Built for Mobile
Controls optimized for mobile devices
Better communication with optimized chat and mailbox features
Download Order & Chaos 2: Redemption via the QR code and download link below. If you're looking for more fun, you can also find information about Order & Chaos 2: Redemption's prequel here.
Developer: ‪Gameloft.‬
Price: Free+