Arguably one of the most addictive games on the universal Windows platform has been updated with a new feature: death.
Yes, you can now die in Make it Rain: the Love of Money from Game Troopers, and it turns out that this seemingly obvious feature was something demanded by users.
"We have found that, at some point, players wanted to restart the game," Game Troopers told 1800Pocket/PC in an emailed statement. "Ok, we have attended their prays, and now you can reboot the game by… dying!"
Of course, it's not just about dying and starting over. When you die in Make it Rain, your previous play leaves an "inheritance" of sorts in the form of Silver Spoons. Essentially, this gives you an even bigger advantage in the game; the money will pile up faster than before.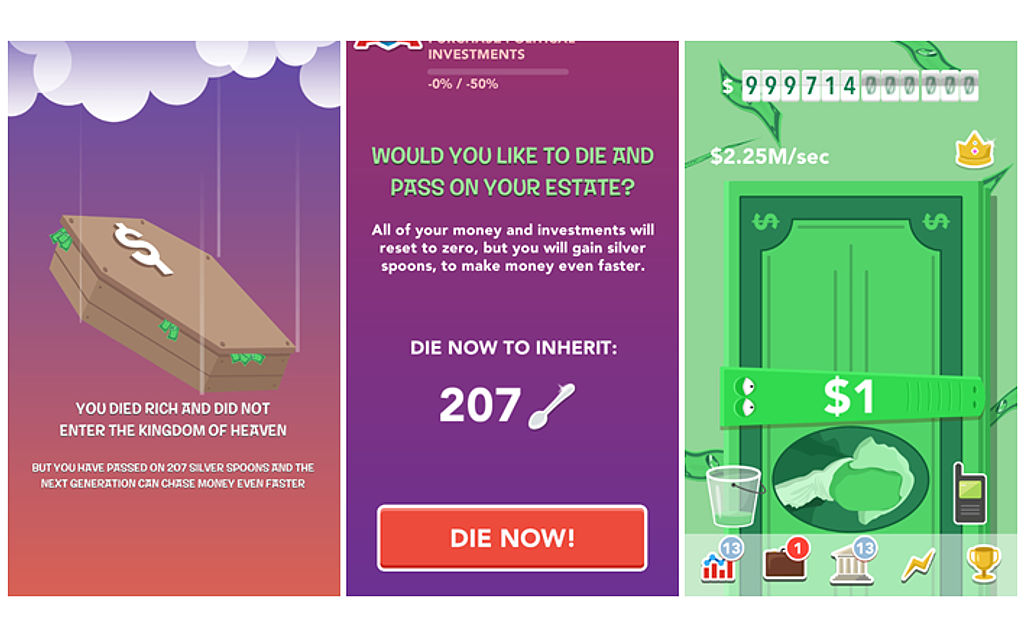 This isn't all you can look forward to in the new update, though, but it's certainly the most notable feature. All the features contained in the update consist of:
New feature. Now you can… die! Left an inheritance of silver spoons
Pile up money faster with your (virtual) death, and reboot the game without starting from the scratch
Lots and lots of hours of replayability
Let your descendants unlock new power-ups with your silver spoons
New menu notifications system. Don't miss the next available investment
Lots of new effects
New store screenshots
Stability improvements to swipe faster
The game still includes cloud saving, so all the money you've made on the PC will move over to your phone and vice versa. Just make sure you're logged into Facebook so you can keep your games synced across all of your devices.
Ready to make your fortune? Get the game in the Windows Store below for your Windows smartphone, your tablet, or your PC.
Do you have another idea of what you'd like to see in the next update to Make it Rain? Make your voice heard in the comments below. Who knows? It just might make it into the next versioin of the game!
Developer: ‪GAME TROOPERS‬
Price: Free+