There are a number of apps on the Windows Phone Store that offer to keep your photos private outside of the OS's built-in "apps corner" feature, but few have proven to be as useful or feature-packed as Kyms Calc from developer IdeaSolutions.
The app gets its name from its calculator functionality, which is really camouflage for the photo gallery, internet browser, and other features underneath. Interestingly, the calculator works as well, so it can be useful in a variety of ways, not just for protecting your stuff.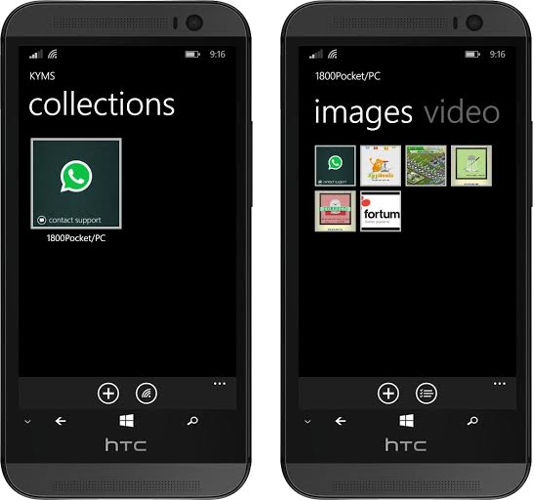 When you first start the app, you'll be prompted to enter a four-digit PIN. This will be used in combination with the equals (=) symbol to unlock the rest of the application, so keep it safe. Once you've set up your PIN and have used it to log in, the app takes on a whole different shape.
Kyms Calc can be used to perform a variety of tasks. Think of it as a Swiss army knife of functionality. In addition to the aforementioned calculator and media protection functions, you can also look forward to a section for hidden contacts that visible only through the application, hidden audio recordings that can be stored secretly and viewed only through Kyms Calc, and an integrated protected file importer so you can import files from your PC or Mac.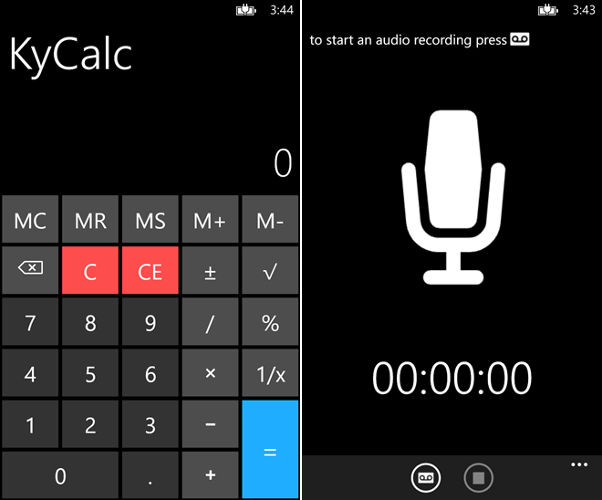 There is a treasure trove of functionality even beyond this. The full feature list of Kyms Calc includes:
Protect:
Library Photos
Internet downloaded images
Internet downloaded Videos
Contacts
Audio Recordings
Personal PIN and PASSWORD in protected TXT files
Bookmarks
Media file importer:
Import from the Internet thanks to THE AMAZING INTEGRATED BROWSER, that allows to downloads files in background
Import from Your device Camera
Import from Your PC or MAC by using the built-in web server
Security:
Perfect camouflage
High security archive
Organize and sharing Files:
Create unlimited collections
Unlimited file storage (depends on the device capabilities)
Photos, Video section to well organize the archive
File Viewer:
View photos from your collections with zoom feature
View photos with Slideshow feature
Integrated Browser features:
Ultra-simple video download feature: start a video to obtain the instant download button!!
Tap&Hold on photos and images to start download.
Quick search bar
WiFi capabilities:
KYMS lets you view in the browser, via WiFi, any media (photos, videos) of your secret area and save them on another device (PC or Mac);
Download the app's fully-functional 5-day free trial via the QR code above to try Kyms Calc out for yourself. After the 5-day free trial, the app can be purchased for $1.99 USD, which is really a small price to pay for keeping your content secure.
What do you think of Kyms Calc? Let us know in the comments!