This week saw the release of the Google Drive plug-in for Microsoft Office, allowing users who would rather utilize Google's cloud service rather than their OneDrive to be able to back up their important documents to the cloud.
Using the new Google Drive plug-in, people using Office for Windows can now open their Word, Excel and PowerPoint documents stored in Drive, then save any changes back to Drive once they're done.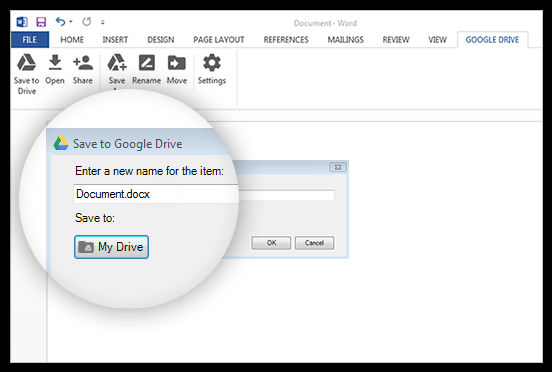 Files on your computer that you're working with can also be saved to your Google Drive cloud. This is especially useful for sharing files with teams, or for accessing your files across devices.
Read also: Google Launches Standalone Hangouts Chat App for Windows Desktop
With this plug-in, you can use the apps you're already comfortable with, while benefitting from the security and convenience of Google Drive.
The new plugin can be downloaded here if you haven't already downloaded it.