If you happen to use a VIRB Elite Action Camera from Garmin, you'll be happy to know that the company now has an official app for you to use on Windows Phone.
The company announced the new addition to the Windows Phone Store via blog post. The app allows Windows Phone users to stop and start their VIRB action camera from recording, control the camera settings like resolution and frames-per-second and shoot photos on their VIRB.
For those who may not be aware, the VIRB Elite is a high-powered digital photo camera that includes everything from Wi-Fi and GPS to ANT+ and external sensor support. The camera packs a 16-megapixel lens and also allows you to shoot in that resolution, 12 megapixel or 8 megapixel resolution as a single shot.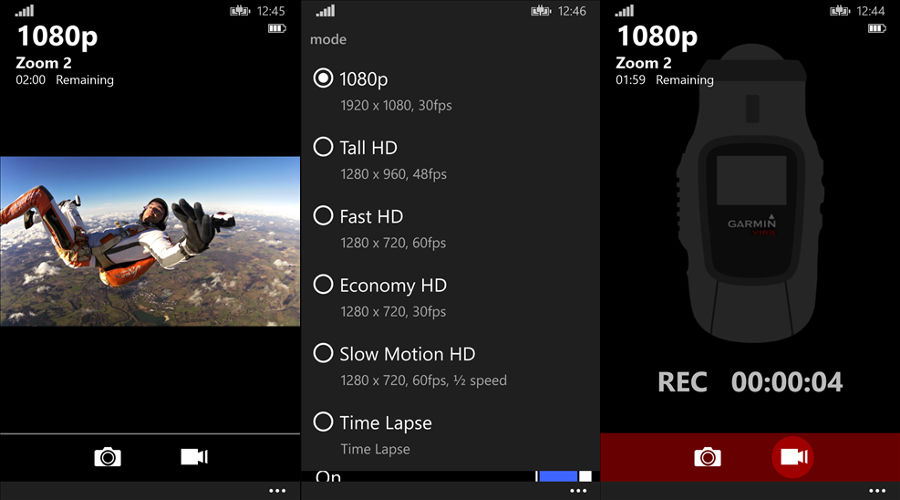 The camera can be controlled with a standard button included on the camera or it can also be controlled remotely with the brand new application. If you're interested in acquiring one for yourself, you can do so on the Garmin website. The VIRB Elite Action Camera will set you back about $270 USD.
It's great to see another official app on the Windows Phone Store, and hopefully we'll see a lot more like this in the future!
Thanks Nathan for the tip!