Continuing with our spot-light on developer Game Troopers, today see's the expected update to Make it Rain: The Love of Money.

If you read my article a few days ago, you may recall I had a pricing issue with the In-App Purchasing labelling, this has now been corrected with correct pricing. We received their update bulletin and there are other fixes in this update.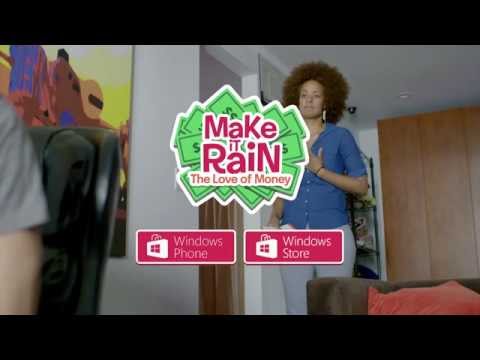 We have just updated our title Make it Rain: The Love of Money. The update includes fixes for two bugs:

The IAP items were showing wrong prices. We sincerely apologize about this issue.
Few percentage users with WP8.1 and a huge amount of apps in the background had trouble to start the game. Now this is fixed.

We would also like to announce that we are working on a major update of the game with new features.
The game is simple to play and takes clever use of investments to give offline bonuses or faster flow per second.
If you love achievements that are easy to get, this one is the one to choose for an easy 200GS
To download the update, or try it out by clicking or scanning the QR Code.