Late last week, FeedLab, a Feedly client for Windows Phone, was updated courtesy of developer ClevLab. The new update changed the logo, reportedly at the request of Feedly to allow the logo to differentiate from their own more (you can see the old logo in the image below).
In addition, the app also gained a number of other features, including a new landscape mode for articles and live tile improvements.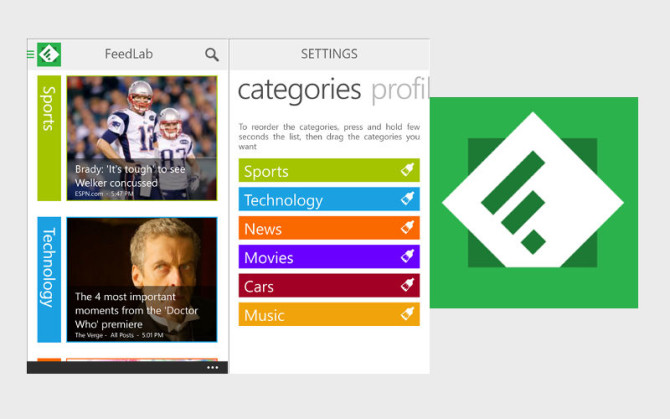 The full changelog is posted below:
Realization of a new FeedLab logo
Possibility to view all unread articles directly on the homepage (available option on the settings)
Possibility to mark as read all displayed articles on the homepage- Adding of support for articles written in Arabic and Hebrew
Adding of landscape mode on the articles page
Improvements on the live tile
Bug fixes and others improvements
Download the new and improved FeedLab application via the QR code or direct link at the bottom of this article. Be sure to share your thoughts on the update in the comments.