In addition to Christmas Factory and countless other holiday-themed games in the Windows Phone Store, we also have Elf Job, a very fun and equally challenging game in which you have to help Santa Claus, who has fittingly come down with a cold, deliver presents to children all over the world.
You take control of Johnny Elf and make your way from rooftop to rooftop, dropping presents as you go. The idea is to drop the presents down the chimneys while avoiding the deadly smoke that billows out of them at random intervals. Touching the smoke will cause you to lose valuable time on the clock.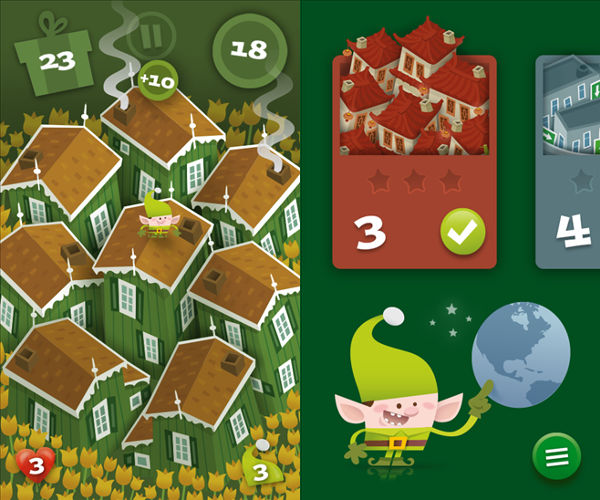 While avoiding the smoke, you'll also want to collect the bonuses that appear on the roofs before they disappear. These bonuses give you some vital time boosts to allow you to finish your task and gain a three-star rating on each level a la Angry Birds.
Elf Job proves to not only be fun and challenging, but also makes a great digital stocking stuffer and a terrific addition to any Kid's Corner that can be enjoyed long after the holidays have come and gone.
Download Elf Job via the QR code in this article for $0.99 (with a free trial).