Gameloft have released their latest game to the Windows and Windows Phone stores, Dungeon Hunter 5. A hack and slash adventure set in a mystical kingdom called Valentia.

The release video wetted my appetite and I began by playing it an hour to evaluate the game as usual, Unfortunately when it came time to put it down and write my initial impressions, I was reluctant to do so as I enjoyed it very much.


The levels are very artistic with a lot of effort being put into level design and textures, the missions are fairly short taking a few minutes to run, hack, slash, smash, kill and collect your way through. Once completed you are awarded with XP and Gold, which you can use to buy Weapons, Abilities and spells.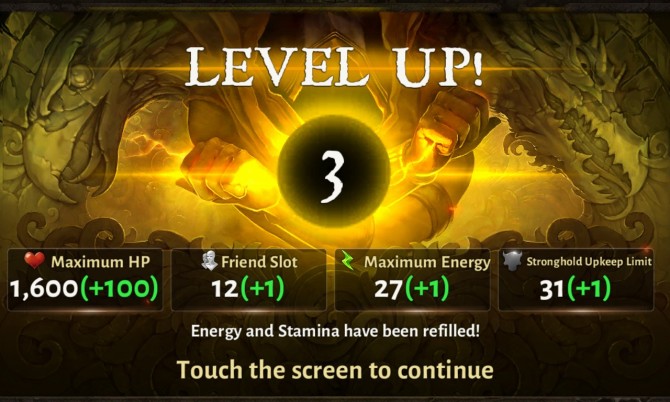 Once you gain enough XP you level your character up and this gives you extra Hit Points, Energy, friend slots and stronghold upkeep, you are also awarded refilled stamina and energy bars.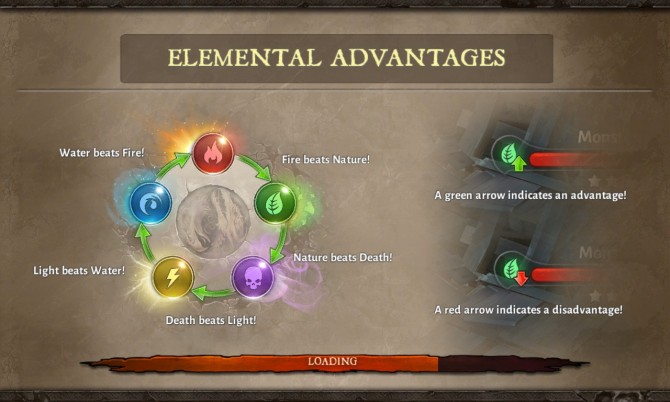 As you progress through the game you are introduced to the 5 different types of magical elements, 50 missions with three difficulty levels, ideal for once your character has levelled up significantly from looting and crafting new weapons. You forge weapons by taking 5 articles of your choice to the blacksmith and he creates a unique weapon or armour with special abilities and magical elemental power meaning no two weapons are alike with hundreds of combinations to keep you entertained.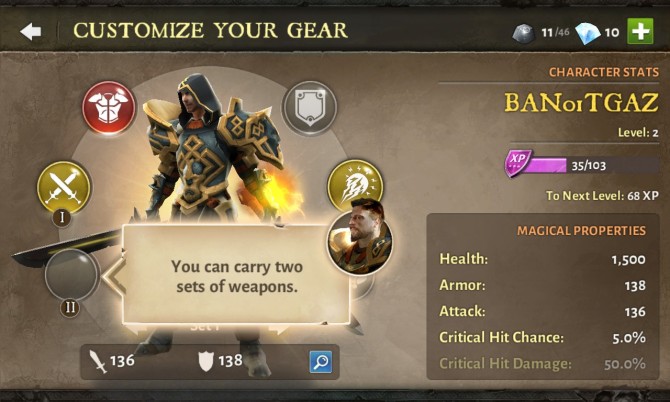 I would usually only play games that include Xbox Live achievements, however I had a conversation with Ryan from Gameloft a few weeks ago and I he informed me that Gameloft are releasing titles on all platforms on the same day where possible, March 12th for Dungeon Hunter 5 but it was delayed slightly through the certification process, then the games are reviewed and updated to receive Xbox Live achievements along with a major title update.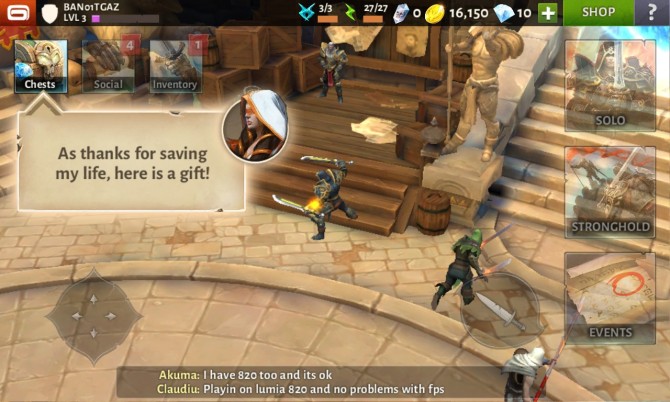 There have been several games that Gameloft have followed this course of action, such as Asphalt 8 Airbourne and Despicable Me: Minion Rush to name a couple of the more recent.
I really enjoyed the slick visuals, audio and ease of play, I can highly recommend Dungeon Hunter 5 to mobile gamers looking for a pick up and play hack-em-up that you can play for a few minutes or a few hours! No timers in site! however if you want to purchase rare weapons and armour you can use the In-App purchase system, but as you get gifts when completing a mission there is no requirement at all to pay for anything, and if you are the sort of player that likes a head start by using rare equipment then your in luck.
You can download Dungeon Hunter 5 to both Windows and Windows Phone via the QR code and link below.