A pesky little bug in Dropbox for desktop that lead to files being randomly deleted upon upload has been fixed.
The bug, which apparently deleted files that were uploaded by affected users who activated the Selective Sync feature, had caused large amounts of data to be lost forever.
Dropbox says that it's restoring files when it can; it's also releasing fixed versions of its apps, preventing older apps from working and putting extra safeguards in place to prevent this kind of error from happening again. Affected users are getting email (like the one you see below that was obtained via Engadget) which is offering users a year's worth of Dropbox Pro because of the issue.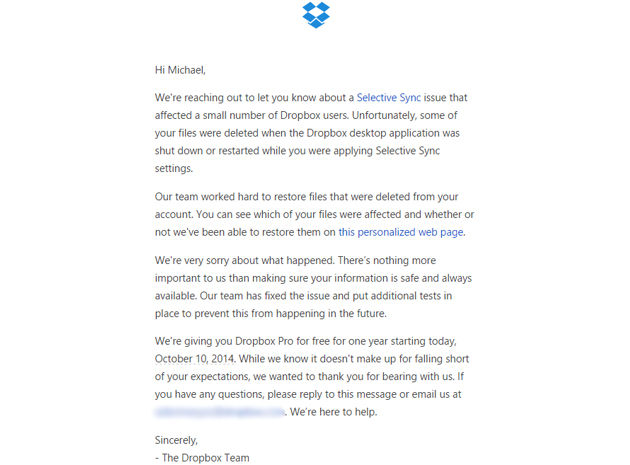 While the bug is now fixed and seeking an alternative is not necessary at this point, if you do feel the need to switch cloud storage providers, you can check out our list of the best cloud service providers for Windows to assist you in your choice.
Have you been affected by the Dropbox bug? Let us know in the comments.