If you're looking for a fun puzzle game to play, you can look no further than Disney's Inside Out Thought Bubbles for Windows 10 Mobile.
I have been playing the game for quite awhile and find it quite addicting. You have to match and sort memory bubbles, as you travel through unique locations inspired by the Inside Out movie. These locations include Family Island, Dream Productions, Imagination Land and more. Inside Out Thought Bubbles takes the puzzle genre and gives it a uniquely Inside Out twist.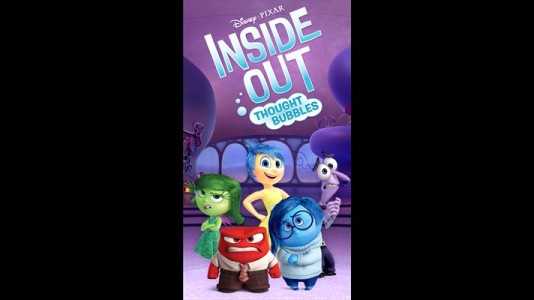 Before we get to the review, first a listing of the game's features:
SHOOT & MATCH memory bubbles for each emotion
UNLOCK characters as you explore over 125 levels, each with a challenging new puzzle
UNLEASH POWER-UPS unique to each Emotion – Create a sunburst with Joy, let the rain pour with Sadness, light a fireball with Anger, and repel matching memories with Disgust!
CHALLENGE yourself with 4 different game types
OVERCOME obstacles like Brain Freezes and JUMP AHEAD using boosters like Brain Storms
CONNECT to the world of the film through stunning 3D animation and gameplay featuring voice actors from the film!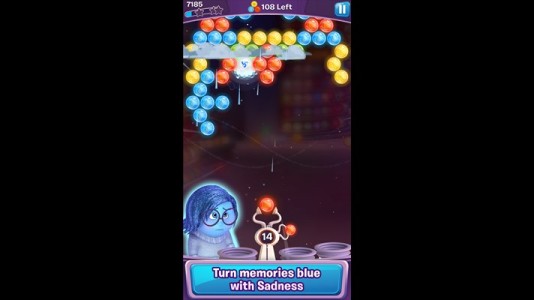 Disney, along with Disney Pixar, has teamed up on the game, which includes thought bubbles — a memorable part of the movie that are used as the primary part of the game. The basic principle of it is like any other bubble game, again with a unique Inside Out twist.
Its challenges and goals are extremely unique and of course get difficult the higher you go in levels. Also the character choices are very unique and fun. The character choice can be a strategic move for the player depending on which level they are on. Another cool feature is that the higher you go on the level trail, you can get new characters. As with most games made by Disney, the colors are bright and enthusiastic.
The sound effects are really neat and really fit the immersion, alongside the character comments. They blend well with the aforementioned graphics of the game. If I had to choose a few words to describe the feel of the game based on its sound and graphics, I'd have to say cute, fun, and catchy. In other words, 100 percent Disney.
Of course, a good game features plenty of replay value, and the achievements and progress in the game are certainly a contributing part. The amount of characters, levels and challenges like getting three stars, or unlocking a new character or beating a level that has a new challenge in it makes me personally want to keep playing.
Download it for yourself via the QR code and link below. Share your own thoughts on the game in the comments.