Gameloft has announced that CSI: Slots will be launching on the Windows 10 Mobile platform — and iOS and Android — on September 24, bringing a brand new casino-style game to the Windows mobile OS.
Gameloft describes the game as a "seamless integration of big casino-style wins and thrilling case solving adventures, based on one of the worlds most watched TV shows, CSI." You'll be able to meet the entire CSI team, including Nick Stokes and D.B Russell and help them solve cases by spinning slot reels and activating bonus mini-games to analyze evidence and interrogate suspects.
In true CSI series fashion, the ultimate idea behind CSI: Slots, of course, is to find out who committed the crime, catch the culprit and lock them in jail.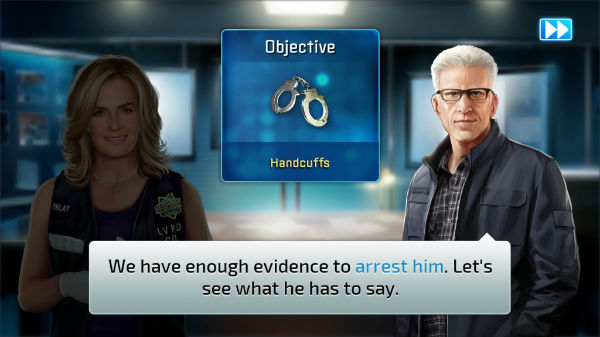 With the CSI: Slots game, you'll be able to:
Play through seasons worth of mystery slots cases! Sin never sleeps. Experience interactive stories written by CSI writers, with a faithful recreation of the hit CSI TV series!
Spin the reels to interrogate suspects and progress through mystery cases. Every spin will bring you closer to catching the criminal and winning massive payouts.
Enjoy high-action casino-style bonus games, explore crime scenes, and find the evidence.
This marks the very latest in a sea of high-profile blockbuster games for Gameloft on the Windows platform.  About a week ago, Gameloft released Order & Chaos 2: Redemption, the latest action and adventure game in its popular Order & Chaos series. So far, that game has racked up a 4 out of 5 stars rating in the Microsoft Store.
It will be interesting to see how well the Windows community receives CSI: Slots, but if most of Gameloft's past releases are any indication, it should prove to be another hit.
Check out the game's launch trailer below. We'll be sure and post an article here on 1800Pocket/PC as soon as the game is officially released, so stay tuned.