Comics, comics, comics. They're everywhere, including our movies and even our communication. But what about being able to actually read comics?
Actually, there are quite a few apps for doing this, and now there's one more with the launch of Cover for Windows Phone.
It's true that Cover (not to be confused with this Facebook cover creator) has been available on Windows tablets and computers for quite some time, and the beta has been seen via various Windows Phone community members, but there was no word on an official release until today.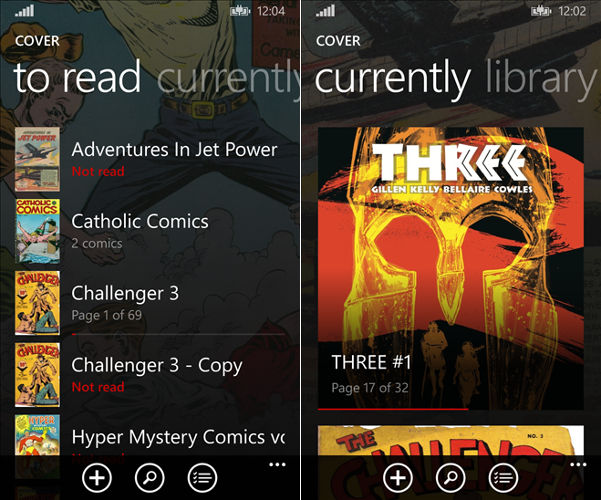 So what features can you look forward to seeing in the new app? Read on to find out:
Comic book management with shelves (folders), read/unread, page count, current page, etc
Add folders to the library or open standalone files
Supported file types: CBZ/ZIP, CBR/RAR, 7Z/CB7, PDF (beta), EPUB (images only)
Supported image types: JPEG, PNG, GIF, BMP
In-app purchase to unlock unlimited library
Open files directly from Files app
Indexed library for quick search
Customizable page layout: single or dual page, fit width/height/page
Pinch zoom, swipe et tap supported in reading screen
left-to-right or right-to-left reading (aka Manga mode)
Change page background color
Display only recently read, unread, etc
You can download the new Cover app via the QR code above. Don't forget to grab the Windows 8.1 version from the Windows Store while you're at it!