Continuing the Windows 10 coverage, we move onto our own personal digital assistant, Cortana.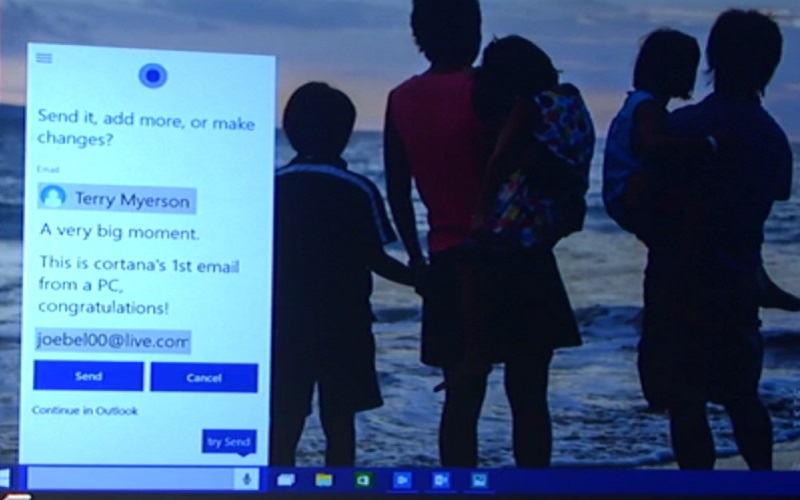 It was no big surprise that Cortana was being placed next to the Windows 10 Start menu, due to the leaked version 9899 build of Windows 10, However it was a complete surprise to see her built right into the URL bar in the universal app codename Project Spartan.
Cortana is designed to work with the same ease of use found on Windows Phone 8.1, but that's where the similarity ends. Cortana is more than just a search tool, the demonstration at Microsoft's keynote showed she has even more humour and witty replies. She sounds more like a person, able to distinguish questions from normal speech and providing results where ever you need it. Joe Belfiore ran through a demo of a fictitious birthday event and his wife was on a flight, the new browser, Project Spartan had this info right in the URL bar so Joe was able to determine if they could make the party.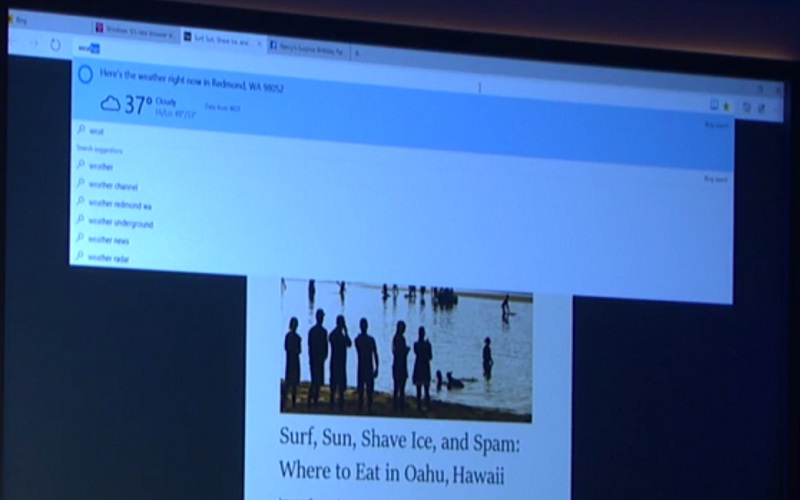 Joe then moved onto a restaurant website and Cortana was able to determine if the restaurant was suitable for their dietary needs. Joe mentioned that he is on a low-carb diet and Cortana was able to give him feedback of the restaurant and details of the menu that was not known and she was able to offer more relevant information like phone number, address, opening hours, etc, to be able to further assist should it be required.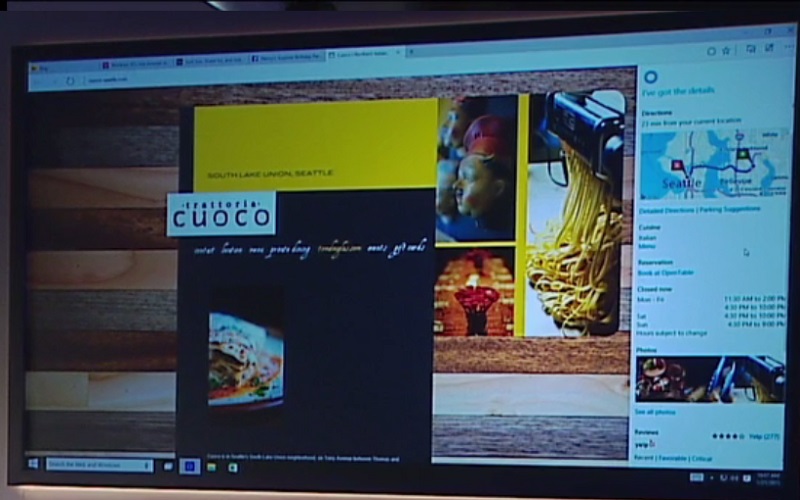 Cortana is expected to appear over the next few Windows 10 update waves available to Windows Insiders and if I'm honest, I can't wait.
Do you have Windows 10 Technical Preview installed? If you want to give it a try goto https://insider.windows.com/ and register as a Windows Insider.