Collage apps are a dime a dozen on the Windows Phone platform. Really, you can find them in all corners of the Windows Phone Store, and some are arguably better than others.
Collagify, an app from developer Enuke Software stands as one of the best, giving you a unique level of customization for your collages through three different built-in modes. These modes allow you to create collages for just about anything, whether it's a special occasion or just a random collection of photos with friends or family.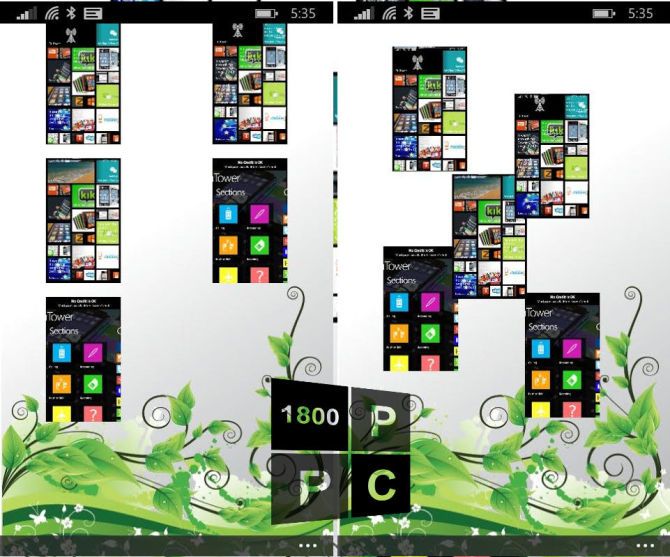 There's Free Style, which lets you position images with your finger literally any way you want. As you can see in the screenshot above, I did a simple positioning of six images to give you an idea of what's possible with this functionality.
There's also a mode called DIY (do it yourself) which, as you can see from the screenshot on the left, allows you to customize your collages into different kinds of shapes. Then there's the Frames mode, which is a pretty common mode among collaging apps. However Collagify allows you to select the number of Frames you'd like to use, giving you a higher level of customization than many apps out there.
In all of the modes described above, Collagify lets you to scale, zoom, and rotate images to your liking.
Because of the high level of customization options, the app gets a pretty high score. However, when selecting photos (after running the app on two devices — a Lumia 822 and a Lumia 520) the app sometimes randomly shuts down, forcing you back to the Start Screen. After uninstalling and reinstalling the app and restarting both phones did not solve the problem, it appears as though this could be a problem with the app itself (be sure to post in the comments below if you don't experience these problems on your device).
Because of this issue, the app did not merit a perfect score. However, it's still an application I'd recommmend trying out if you'd like to share more customized collages on Instagram, Facebook, or other social apps.
You can download Collagify for free using the QR code. Post your thoughts on Collagify in the comments below. Will it be enough to make you switch from another collage app you use every day?