If you're looking for a great option for a news reader and apps like Weave News Reader aren't quite doing it for you, you might want to give Central News and its premium cousin Central News Plus+ a spin.
Central News was launched earlier this year exclusively for Windows and Windows Phone from Freeman Technologies exclusive to Windows and Windows Phone. The app is a customizable RSS reader that comes preloaded with news from a wide range of sources, including the BBC, CNN and other global news outlets. You can also customize your own Central News experience by adding other RSS feeds to the mix (i.e. adding http://www.pocketandpc.com/feed/ will give you updates from 1800Pocket/PC).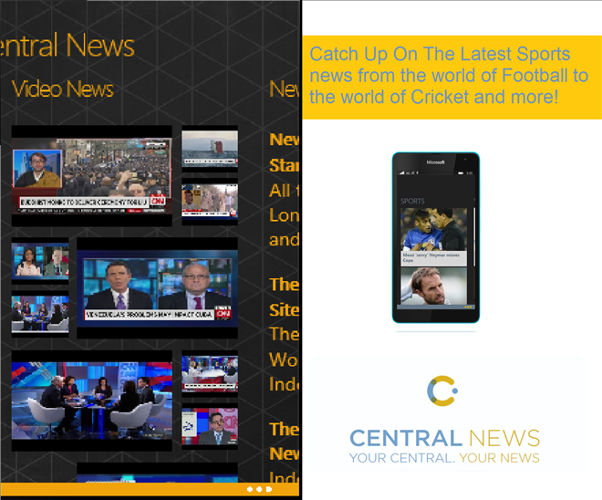 In a bid to make the experience better, Freeman Technologies has released version 1.5.6.0 today, and it includes new features alongside the return of Video clips from YouTube and sharing improvements.
Freeman Technologies also noted that the app should be notably faster with the new improvements and bug fixes that are included with this update. Users of the Central News Plus+ premium application can also look forward to a new, cleaner look and feel alongside exclusive features like syncing across Windows and Windows Phone as well as notifications and Live Tile updates.
You can download Central News via the Windows Store via this link (Central News Plus+ is here) or for Windows Phone using the QR codes above.