As Gameloft told us last week, its new Brothers in Arms 3: Sons of War game is now available on the Windows Phone platform "after the 17th."
If you were expecting Xbox Live support, you will have to wait a little longer for that to arrive; it's not available in this initial release. There's also no support for 512MB devices. Still, Gameloft does not often disappoint and has been very supportive of the Windows Phone platform lately, so I wouldn't be surprised if this was something in the pipeline.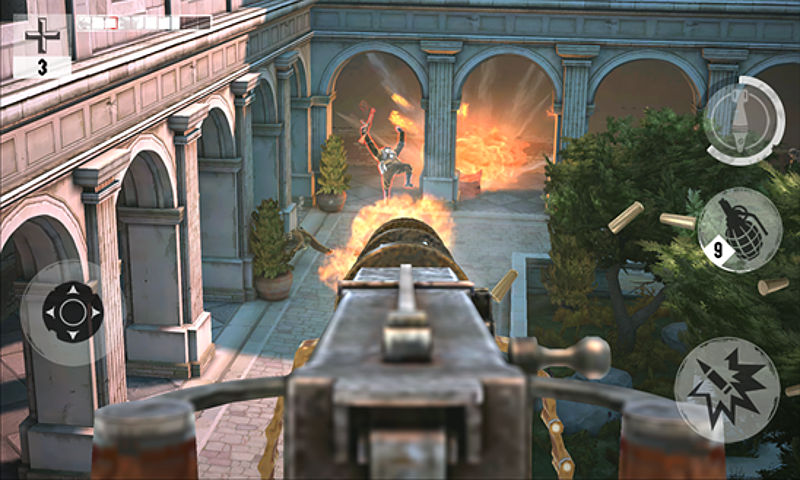 Here are some of the new features you can expect in the new game:
EXPERIENCE UNIQUE SQUAD-BASED COMBAT
Utilize your brothers to gain a tactical advantage!
Employ their diverse abilities: Air Strike, Molotov Cocktail, Rocket Blast, Mortar Fire and many more.
Unlock new allies. Upgrade them into seasoned soldiers: damage output, ability cooldown, HP pool, AoE ability damage and more!
DIVE INTO EXHILARATING ACTION GAMEPLAY
Smooth cover-based 3rd-person action with free movement.
Various types of missions such as Assault, Sniper, Siege and Stealth.
Impressive killcam zooms.
PICK YOUR FAVOURITE WEAPON
Unlock new weapons and turn them into the ultimate arsenal with fire rate, recoil, reload speed and clip size upgrades!
Discover the game-changing power of experimental weapons!
Wreak havoc with their cool abilities: triple or infinite bullets, electric discharges and more!
ENJOY EYE-CATCHING VISUAL EFFECTS
Stunning indoor and outdoor settings.
Weather and time-of-day variations.
Console-like graphics for a AAA gaming experience.
WIN AWESOME REWARDS IN SPECIAL EVENTS
Ladder challenge with gradually more difficult missions for better prizes.
Limited-time events with exclusive drops.hide details
Download the new game via the QR code above.