Puzzle fever on Windows Phone is showing no signs of slowing with the recent launch of Bloxland Story from Bitbox S.L.
Bloxland Story is an action/puzzle game flavored with pixel-art graphics and original music. It's also a perfect addition to any Kid's Corner.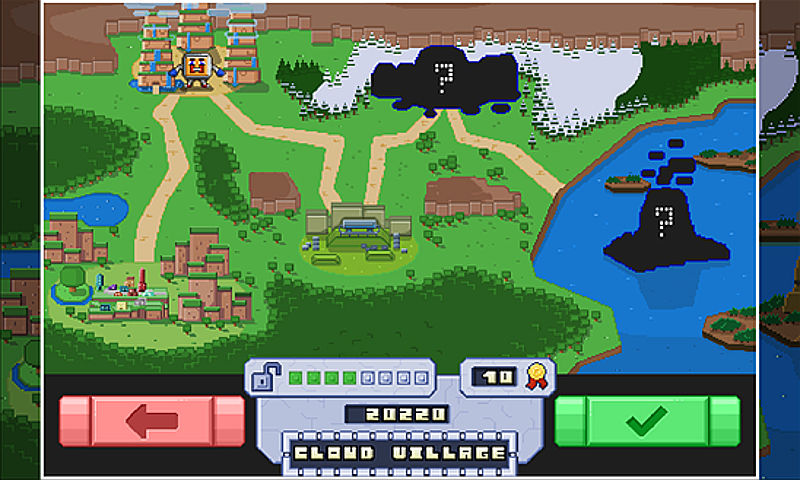 You play as Kubik, a block in cool red tennis shoes, and use his teleportation machine to battle and block-break your way through 40 stages in Story Mode, all of which can be played again and again if you'd like to beat your high score. The idea is to rescue the Blox. You will face challenging obstacles throughout your quest. The developer says "Chaining quick moves and using the special Blox to your advantage are the key to victory."
In addition to the aforementioned Story Mode, there's also a Survival Mode, which comes in two settings — Classic or Hardcore, depending on your skill level.
The developer has also implemented a brand new Time-Attack Mode into the game. The mode is one in which you must accomplish tasks in a certain amount of time before it runs out.
You'll find leaderboards to add some multiplayer elements, and of course, the classic gameplay you'd expect from a matching type of game.
Download Bloxland Story using the QR codes in this article (free Lite ad-supported version or paid ad-free version) and leave your thoughts about the game in the comments!