With the new 3-on-3 multiplayer option added to the mix, Angry Birds Go! has never been more fun, and now you can enjoy it with a brand new kart that's arrived just in time for the holidays!
With the free holiday-themed Kart, Santa's Sleigh, that was added today to the popular game from Rovio, you can burn rubber around the track like never before (who knew Santa's Sleigh had rubber, let alone a big or bird driving it?).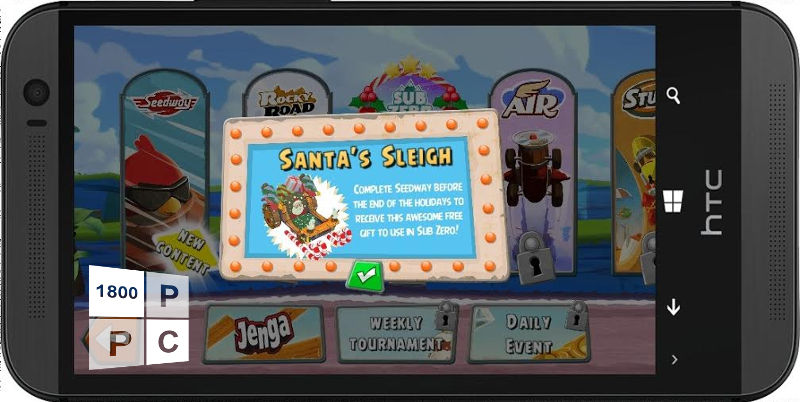 The kart is available for free in the "extra Christmasy Sub-Zero levels," as the developer describes them, so be sure to grab the latest update and race to win the checkered flag in your brand new ride.
Download Angry Birds Go! for Windows Phone via the QR code in this article. And, hey, don't forget the other Rovio games being offered for free on Windows.
What do you think of the new kart? Leave your thoughts in the comments below. Happy holidays!