Rovio has updated their popular racing + flying game Angry Birds Go! with a Chinese new year update which brings a brand new kart to race, the Goat Kart.



The game is a downhill racing / flying game where you can race against AI characters from the Angry Birds universe, such as Stella, Red, Chuck or even the moustache pig.


Once you unlock the further levels it opens up multiplayer, so you can race against your friends or the rest of the world on 5 different levels whgich unlocks during gameplay by beating the boss, when you unlock new game modes it also unlocks more vehicles to purchase and tune up.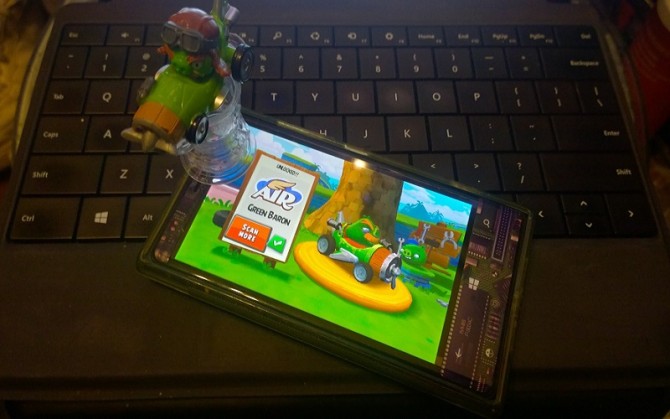 The game also features Angry Birds Go! Telepods, which brings physical karts into the game via QR Codes on the base of the Kart by using a magnifier base that sits over your front facing camera and acts as a stand to scan the QR Code from the base of the toy. The Telepods have a ball-bearing embedded in them to give unpredictable direction of travel.
To download or update Angry Birds Go! just tap or scan the QR Code as usual.