There are so many media players on Windows that it can sometimes be baffling when you're trying to choose the right one for you. While the one-size-fits-all approach doesn't work for everything, a media player is arguably an exception, and AllTube Player Uni seems to fit the bill for most situations.
Back in February, AllTube Media Player Pro received SoundCloud support, and the free version also includes this functionality, which makes it one of the most comprehensive universal music and video apps you can get for your PC, tablet and phone. Unlike Pro, Uni is available across all of your devices, and was specially designed for Windows 10 and Windows 10 Mobile.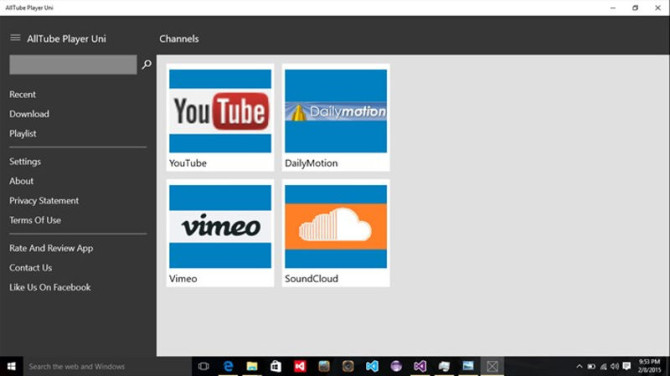 It's not just SoundCloud, though. The AllTube app lets you play media easily from popular websites such as YouTube, Dailymotion, and Vimeo. Once you've signed into the respective site, you can even leave comments, view subscriptions, access your playlists, and even add media to your favorites. The playlist functionality extends to local media as well.
Want to try it out for yourself? Download AllTube Player Uni via the QR code above. Let us know in the comments if you have your own preferred media player.