Over the past couple of months, I've been working on rebuilding the official 1800PPC app to reflect its new focus on Windows smartphone, tablet and PC apps and software. The first thing I wanted to do was create a Universal app, one that would allow fans of the site to not only follow the latest news, but also read older news at their choosing.
Finally, today, I've launched the 1800Pocket/PC app for the very first time on Windows tablets and PCs and also relaunched the app on Windows Phone 8.1 (though you can still find the old version for now).
In building the app, I've thought about the feedback I've received from users of the previous version exclusive to Windows Phone and decided to do away with the features that didn't work and add some new features in.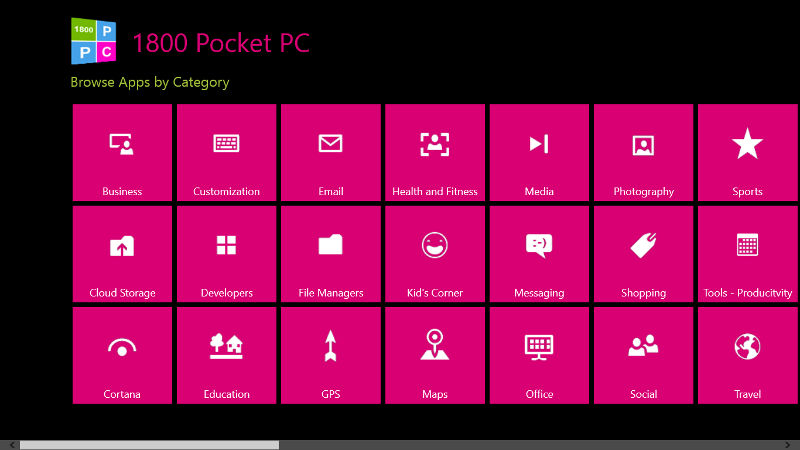 First, I've broken the apps into categories similar to the setup here on the website to allow easy navigation. Each of these categories will have a growing number of articles associated with them, so be sure to check the app daily for new content!
Now, for those of you who have been asking for the Wallpapers section to be added back in, I have added a quick link in the app to the Wallpaper thread on the forums. This will allow users to submit their favorite wallpapers and download other user submitted wallpapers right from their phone, tablet, or PC with a free forum account. This will allow limitless opportunities for users to submit and download wallpapers for phone and desktop, so start submitting!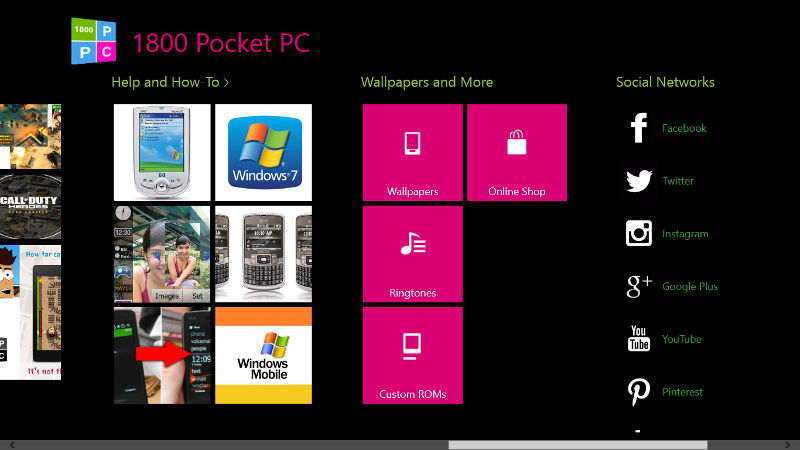 Many long-time users of the Windows smartphone app will notice that I've removed the Achievements. The Achievements were not only among the least-used of all the features in the previous version, but were consistenly plagued with issues or were broken entirely. In addition, they were not able to be taken across platform in their current form. It's possible they may make a return to the app, but for now, I'm focusing on providing the most content and the best experience in the core app.
The app also provides quick access to 1800PPC social networks, Online Shop, and Custom ROMs for those of you who still rock those old Windows 7.x devices. You can also increase and decrease the font size of the entire app for easy reading. For Windows Phone 8.1 and Windows 10 smartphone users, you can utilize the "read" feature to have the article read to you while you're driving or working.
These apps are available exclusively for Windows Phone 8.1, Windows 8.1, and Windows 10. If you still have Windows Phone 8.0, you can still download the old version for the time being. Use the QR code above for Windows smartphones. For tablets and PCs, simply click here. Be sure to leave feedback on the new app in the Stores and/or the comments.