Our mobile app is finally updated after site redesign. Now everything is fine and works well as expected. You can download 1800PocketPC app right to your Windows Phone using the link in the footer of the site.
And this is my concept for Windows 8 application, optimized for PC and tablets. You can see the Store preview, open article, share and more options. I wanted to make different and beautiful news application for Windows 8 – so it's took me more time.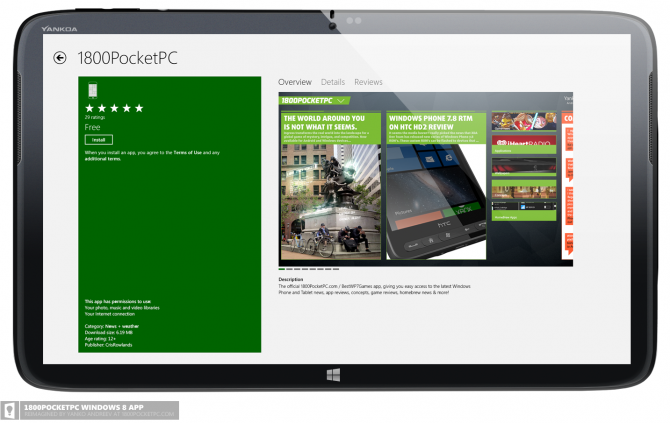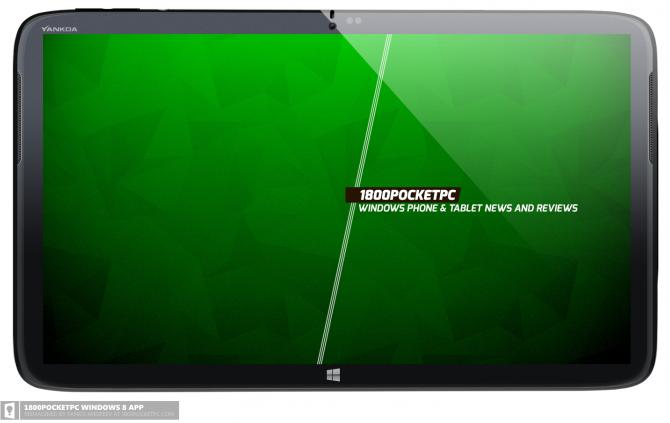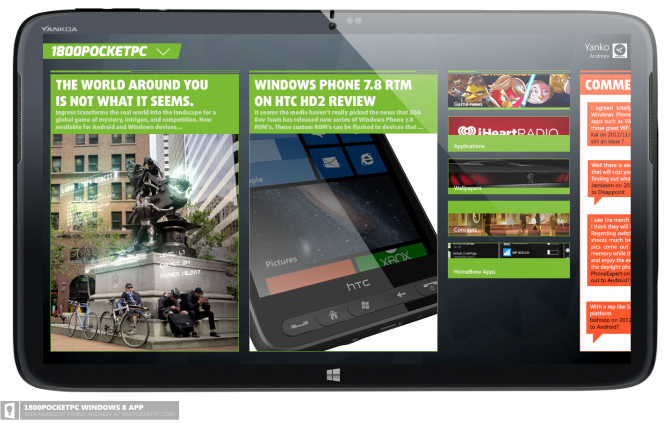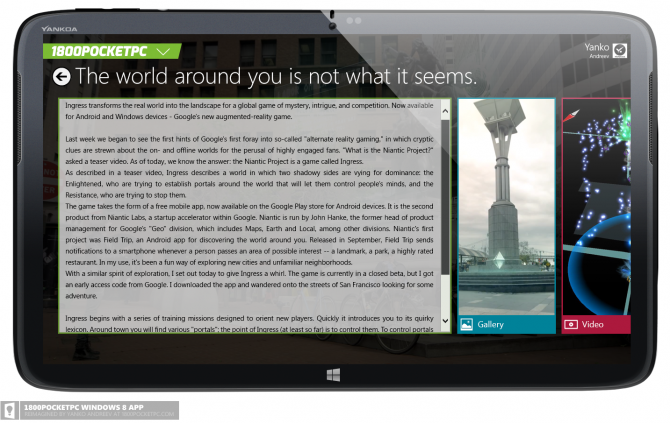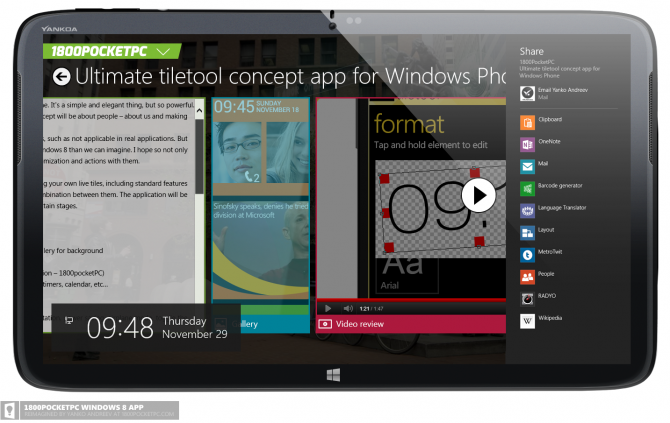 I hope you enjoy the concept and the ideas. Do you liked or no – please write in the comments below.